Cameron Signs Off as May Prepares to Assume U.K. Premiership
by
Final words in Parliament echo his first as Tory leader

Theresa May expected to speak in Downing Street at 6 p.m.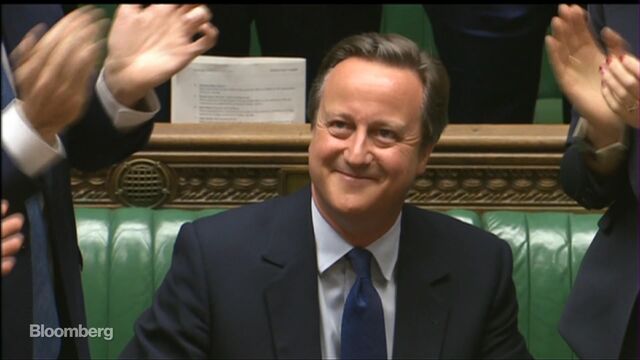 David Cameron finished his final session of Prime Minister's Questions with a wistful reference to his first.
"I was the future once," he said, to applause from fellow lawmakers. It was the same line Cameron used in 2005, when he was the new leader of the Conservative Party, to taunt then Prime Minister Tony Blair.
WATCH BLOOMBERG TV LIVE: Including coverage of U.K. political handover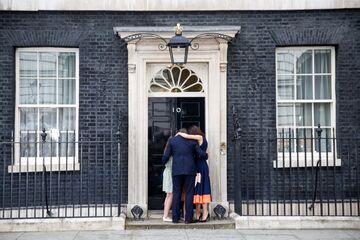 It was a mostly good-natured session in which many of the questioners thanked Cameron for his six years of service as prime minister. Only Angus Robertson, speaking for the Scottish National Party, attacked Cameron over what cost him his job -- his failure to win the referendum on keeping Britain inside the European Union.
FULL COVERAGE: Theresa May's confirmation as PM
The prime minister opened, as usual, by listing his engagements. "Other than one meeting this afternoon with Her Majesty the Queen, my diary for the rest of the day is remarkably light," he said.
Before that meeting in Buckingham Palace, Cameron will make a final statement outside the prime minister's residence at 10 Downing Street, expected before 5 p.m. Once he has met Queen Elizabeth II and resigned, his successor, Theresa May, will arrive at Buckingham Palace to "kiss hands." According to the Palace, no hands are actually kissed during the meeting.
May, Britain's second woman prime minister after Margaret Thatcher, will then travel to Downing Street just before 6 p.m., where she will speak.
Before it's here, it's on the Bloomberg Terminal.
LEARN MORE