Brazil Lower House Selects Speaker as Parties Vie for Power
by and
Over a dozen candidates are running to replace Eduardo Cunha

New speaker will be key to the success of government agenda
Brazilian lawmakers will pick a new lower house speaker Wednesday night, as the chamber's 20-plus political parties spar for power in a Congress that has played a major role in the political crisis.
More than a dozen candidates are vying for the job, which entails setting the chamber's legislative agenda and presiding over its votes. The speaker would also take over the country's presidency in the absence of Acting President Michel Temer, who is 75.
The session started around 5:30 p.m. local time, and candidates are making their final speeches before voting gets under way. If a single candidate doesn't win with a simple majority in the first round, the election would go to a run-off vote later in the evening or early Thursday.
The decision comes at a tumultuous period in Brazilian politics. Former speaker Eduardo Cunha's involvement in a corruption probe polarized lawmakers and sullied the reputation of a Congress where dozens of legislators face accusations of graft. Cunha, who led the push to impeach now-suspended President Dilma Rousseff, stepped down last week while professing his innocence.
The next speaker will be key to the approval of Temer's measures to revive investor confidence, including a bill to cap government spending and legislation designed to attract private and foreign capital. An adversary to the administration could stymie its agenda by implementing procedural roadblocks, while an ally could help expedite the voting process.
For a detailed look at Brazil's economic woes, click here.
"This is a critical moment for the government," said Paulo Calmon, a political science professor at the University of Brasilia. "Temer needs to start delivering reforms in the second half of this year."
Leading Candidates
The acting president hasn't publicly promoted any single candidate for speaker, though sources close to the administration say he favors Rogerio Rosso, a member of the allied Social Democrats Party who led the house committee that recommended Rousseff's impeachment. Another leading candidate is Rodrigo Maia of the Democrats party, which strongly opposed Rousseff and has been supportive of Temer's government.
The third top contender is Marcelo Castro, who hails from Temer's Brazilian Democratic Movement Party but served as Rousseff's health minister and voted against her impeachment. He is the candidate least welcome by Temer, according to a government official who asked not to be identified by name.
While the new speaker's term will run out in January 2017, he or she will preside over votes that Finance Minister Henrique Meirelles says are crucial to shrinking a near-record budget deficit and attracting investors to the recession-battered economy. The lower house must decide whether to approve a constitutional amendment that would cap public spending rates, and is expected to vote this year whether to allow companies other than state-run Petrobras to operate offshore oilfields in the so-called pre-salt region.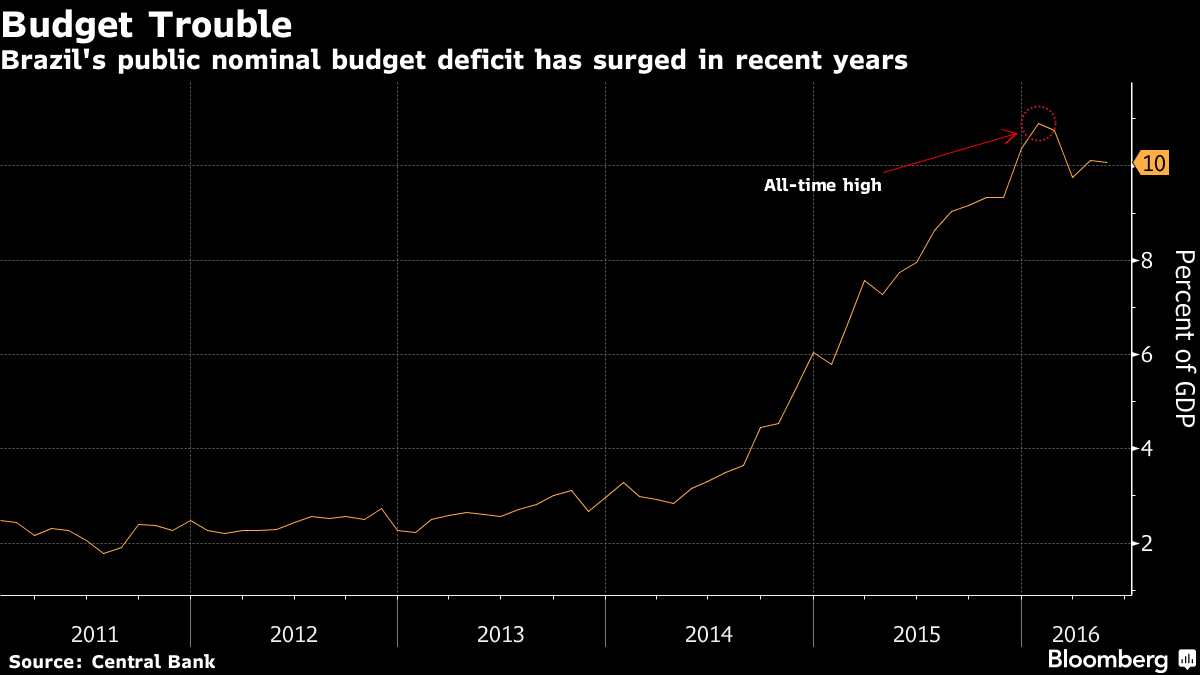 Before it's here, it's on the Bloomberg Terminal.
LEARN MORE