U.S. Stocks Rise on Earnings While Stimulus Bets Sink Bonds, Yen
by and
Pound jumps after BOE unexpectedly keeps rates steady

Asian index futures signal gains after U.S. bank surge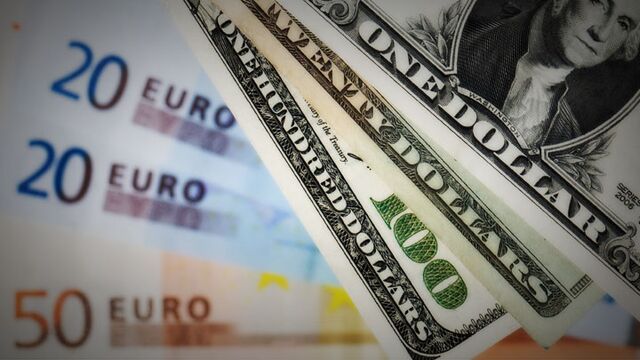 U.S. stocks extended gains at an all-time high amid corporate results that pointed to resilience in the global economy, while Treasuries slid with the yen as speculation central banks will add to stimulus sapped demand for havens.
The S&P 500 rose to a fresh record, led higher by banks as the MSCI All-Country World Index climbed a sixth day, capping its longest rally since October. Emerging-market currencies strengthened amid commodity gains, while the yen was on track for its steepest weekly drop in 17 years versus the dollar on speculation Japan may resort to so-called helicopter money. The pound surged to a two-week high as the Bank of England held interest rates in its first decision since the U.K. voted to leave the European Union.

More than $4 trillion has been added to the value of global equities since June 27 as the U.S. economy shows signs of health and speculation mounts that policy makers will boost stimulus to stave off a global slowdown. The corporate earnings season got off to a strong start this week, with JPMorgan Chase & Co. and Alcoa Inc. exceeding analysts estimates in the U.S. along with Daimler AG in Europe. The growing pool of negative-yielding bonds around the world is also burnishing the appeal or riskier assets.
"Second-quarter earnings have been widely advertised as weak, so any positive results will help boost the stock market," said Bruce Bittles, chief investment strategist at Milwaukee-based Robert W. Baird, which oversees $110 billion. "We're seeing a worldwide phenomenon of negative interest rates, which is driving money into the equity markets. The path of least resistance at this point is to the upside."
Stocks
The S&P 500 added 0.5 percent to 2,163.75 as of 4 p.m. in New York, setting a new record for a fourth day and capping the index's longest stretch of gains since March. Thursday's advance pushed the U.S. benchmark up to 20 times reported earnings, the first time its valuation has crossed that threshold since 2009, data compiled by Bloomberg show.
JPMorgan jumped 1.5 percent, leading a rally in lenders after the biggest U.S. bank by assets said second-quarter profit fell 1.4 percent, exceeding analysts' estimates as fixed-income trading revenue and loan growth jumped. Defensive stocks less tied to growth -- utility, consumer-staple and telephone companies -- lagged the broader measure.
Injecting a cautionary note into the run-up today, Laurence D. Fink, who runs the world's largest asset manager as chief executive officer of BlackRock Inc., said the current rally in equities may not be justified and won't last unless earnings pick up.
"If we don't see better-than-anticipated corporate earnings I think the rally will be shortlived," Fink, 63, said in an interview Thursday.
Analysts have come into the second-quarter earning season predicting a 5.7 percent drop drop in S&P 500 company profits, which would make it the fifth straight quarterly decline, the longest since 2009.
The Stoxx Europe 600 Index rose 0.8 percent Thursday, continuing to pare its losses since Britain's referendum in favor of Brexit on June 23. The U.K.'s benchmark FTSE 100 Index erased gains after the BOE's decision, slipping 0.2 percent. A gauge of European lenders rallied for the fifth time in six days, with UniCredit SpA, the Italian lender that's selling assets to boost capital, jumping after Citigroup Inc. advised investors to buy the stock.
The MSCI Emerging Markets Index added 1.1 percent in its longest winning streak since April. The gauge has climbed more than 9 percent in 2016 and trades at its most expensive valuation in more than a year. In the same period, the MSCI World Index of developed-market shares has gained 2.4 percent.
Futures on stock gauges from Japan to Australia foreshadowed gains for Friday, with contracts on the Nikkei 225 Stock Average up 1.2 percent in Chicago. Futures on Hong Kong's Hang Seng and Hang Seng China Enterprises gauges climbed at least 0.4 percent.
Currencies
The yen weakened 0.8 percent to 105.35 per dollar, after earlier strengthening as much as 0.5 percent.
Former Federal Reserve chief Ben Bernanke met Japanese leaders in Tokyo this week after earlier in the year floating the idea of helicopter money -- which involves the central bank directly funding government spending -- with one of Abe's key advisers.
"The expectations of a two-pronged stimulus approach, both fiscal and monetary, have definitely put the yen under pressure," said Peter Dragicevich, a foreign-exchange strategist at Commonwealth Bank of Australia in London.
The pound strengthened 1.5 percent to $1.3343 after the BOE's surprise decision to keep the key rate at 0.5 percent. While signaling more stimulus will come in August to aid the post-Brexit economy, British policy makers stopped short of detailing what those might be.
South Africa's rand climbed 1.8 percent, while the ruble gained 1.6 percent as all but one of the 24 developing-nation currencies tracked by Bloomberg strengthened against the dollar.
Commodities
West Texas Intermediate crude rose 2.1 percent to $45.68 a barrel, after tumbling 4.4 percent on Wednesday as U.S. data showed crude stockpiles fell for an eighth week, the longest declining streak since June 2015.
"We were ready for a rebound after the hard sell off yesterday," said Bill O'Grady, chief market strategist at Confluence Investment Management in St. Louis, which oversees $4.9 billion. "The main reason we're up is the general risk-on appetite in all markets."
The LME Index of six base metals rose to the highest level since Oct. 12 as nickel climbed on potential supply disruptions and copper advanced on speculation central bank efforts to spur economic growth will boost demand for metals.
Gold declined 0.6 percent to $1,335.23 an ounce in the spot market, after gaining 0.7 percent in the prior session.
Bonds
Sovereign debt fell in the U.S., the U.K., Japan and Germany amid the revival in risk appetite and distain for negative-yielding debt.
Yields on Treasury notes due in a decade rose six basis points, or 0.06 percentage point, to 1.54 percent, while rates on similar maturity Japanese debt increased by two basis points to minus 0.26 percent. Yields climbed five basis points in Germany to minus 0.04 percent.
"We've seen a lot of investors jump on this idea that low global yields and easier monetary policy are going to continue for the foreseeable future," said John Briggs, head of strategy for the Americas in Stamford, Connecticut, at RBS Securities Inc., one of the 23 primary dealers that trade with the Fed. "But when you get everyone saying yields are never going to rise again, the effect gets overdone."
U.K. bonds fell, sending the rate on 10-year gilts up five basis points to 0.79 percent, while two-year yields rose three basis points to 0.13 percent.
Before it's here, it's on the Bloomberg Terminal.
LEARN MORE