'Brexit Means Brexit' Doesn't Apply to Scotland, Says Sturgeon
by
Scottish First Minister seeking way to keep Scotland in EU

U.K. faces uncertain, potentially unstable period: Sturgeon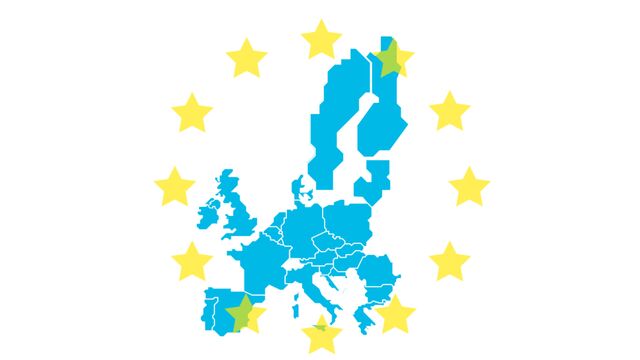 Scotland's First Minister Nicola Sturgeon challenged Theresa May over her assertion that the new British government must prepare to leave the European Union.
Sturgeon, speaking in London on Wednesday, said that she would be seeking talks with the incoming prime minister within the next couple of days, and she would make the case that Scottish interests must be represented. Whereas the U.K. as a whole voted on June 23 to quit the EU, every district of Scotland voted to stay in the bloc.
"That mandate to say 'Brexit means Brexit' does not apply to Scotland because Scotland voted differently in this referendum," Sturgeon told reporters. "As first minister of Scotland, just as Theresa May has a mandate, I too have a mandate and that mandate is to respect the wishes of the people in Scotland and now to find a way to keep Scotland in the European Union."
May, the Conservative Party leader who is due to take over from David Cameron as prime minister later on Wednesday, has said she'll appoint a Brexit czar to oversee the process of leaving the EU. Sturgeon, who met with Bank of England Governor Mark Carney earlier on Wednesday, said that she would be seeking a commitment from May that the Scottish government has "a very direct, full role in the process."
'Uncertain' Period
"Our involvement in that process is not simply to prepare for an exit Scotland didn't vote for," said Sturgeon, who leads the pro-independence Scottish National Party.
"The U.K. is heading into a very uncertain and challenging and potentially unstable period," she said. "It may be that the way for Scotland to chart our own way is through independence and that will be a very different debate."
She said there are various arrangements under which parts of the British Isles are in the EU and others, such as the Isle of Man, are not. As a result, an outcome where Scotland remains in the EU "is possible," she said.
"The uncertainty that the British economy now faces is severe and the impact of the referendum vote on the British economy is likely to be severe," Sturgeon said. It's "not just up to the Bank of England" to deal with the fallout. If Scotland concludes that independence is the best way forward, once the U.K. government triggers Article 50 "we will have a referendum within that two year process."
Before it's here, it's on the Bloomberg Terminal.
LEARN MORE