Five Things You Need to Know to Start Your Day
Get caught up on what's moving markets.
by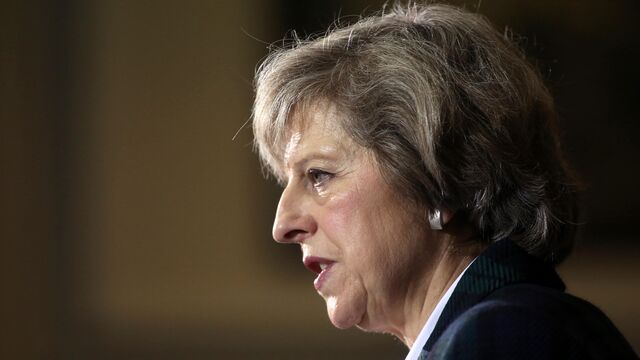 Want to receive this post in your inbox every morning? Sign up here.
The U.K. gets a new prime minister, Japan gets promised a new stimulus, and Carney gets a grilling. Here are some of the things people in markets are talking about today.
Theresa May to be appointed U.K. PM
Following a series of increasingly surprising resignations, the race to be the next prime minister of the United Kingdom ended yesterday when Theresa May was left as the last candidate standing. She is now poised to take office as early as tomorrow evening. The end to the political impasse gave the pound a lift, with the currency trading at $1.3185 at 5:45 a.m. ET, its highest level in a week. A key appointment for May will be to choose a chancellor of the exchequer; here's a look at the likely candidates for the position. 
Japan stimulus
Japanese stocks rallied for a second session, with the Topix index rising 2.4 percent, adding to Monday's 3.8 percent gain while the yen extended its biggest decline since 2014 to trade at 103.83 to the dollar at 6:02 a.m. ET. The risk-on trade in Japan follows the weekend's upper-house election victory for Prime Minister Shinzo Abe, which opened the path for him to increase stimulus, even as details of any plan remain obscure. Abe did meet with former Federal Reserve Chairman Ben S. Bernanke, telling him that he wants to speed up the country's exit from deflation.
Carney grilling
 In answers to questions to lawmakers this morning Governor Mark Carney defended the Bank of England against criticism that it undermined its own independence by highlighting the risks a Brexit vote could cause, ahead of the U.K. referendum. Records of the bank's Financial Policy Committee released this morning show that officials were warned of risks to open-ended property funds from the vote. A total of seven such funds halted redemptions last week. There was no mention of monetary policy at today's testimony as the purdah period is in force, but investors have been boosting bets that the bank will cut rates for the first time since 2009 on Thursday. 
Markets higher
The MSCI Asia Pacific Index rose 1.4 percent overnight, and while Japanese equities were the big winners in the region, the Shanghai Composite Index closed 1.8 percent higher amid speculation of state-backed buying. In Europe, the Stoxx 600 Index was 1.0 percent higher at 6:06 a.m. ET, coming close to erasing its post-Brexit losses. London's FTSE 100 was the one major laggard in Europe, trading 0.1 percent lower at 6:07 a.m. ET as the pound strengthened. Yesterday's record high in the S&P 500 seems set to be surpassed today with index futures 0.5 percent higher. 
Oil contango
Contango in the oil market — the difference between the price on near-term contracts and those a year ahead — has returned, with Brent one-year contango at $5.38 this morning, double the level of a month ago. Oil market watchers say this means that there is turbulence ahead for oil prices, with Amrita Sen, chief oil analyst at consultants Energy Aspects Ltd. in London saying "This will undoubtedly be messy." West Texas Intermediate crude for August delivery was trading at $45.67 a barrel at 6:25 a.m. ET. 
What we've been reading 
This is what's caught our eye over the last 24 hours.
Before it's here, it's on the Bloomberg Terminal.
LEARN MORE