Treasuries Plunge on Auction 'Sticker Shock' After Record Rally
by and
Gauge of demand at 10-year note sale falls to least since 2009

Benchmark securities sell at lowest auction yield in 4 years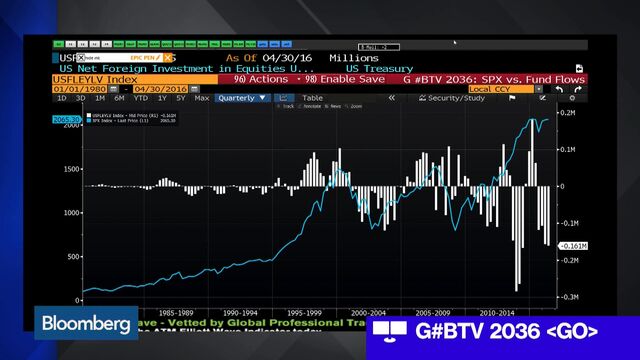 Treasuries fell for a second day, in the biggest two-day selloff this year, as a 10-year note auction showed waning demand in the face of a rally that pushed yields to an all-time low last week.
Benchmark 10-year note yields rose to the highest this month after a gauge of demand at a $20 billion sale of the securities fell to the lowest since 2009. It was the second of three note and bond offerings this week, after an auction of three-year notes on Monday also attracted the weakest demand in seven years, sparking a selloff across maturities.

The slump comes after yields fell to record lows last week as Treasuries were boosted by speculation the Federal Reserve will hold off raising interest rates and as investors sought alternatives to sub-zero yields in Europe and Japan. The Bloomberg U.S. Treasury Bond Index has returned 5.8 percent this year. After a bond-market rally that has confounded forecasters and coincided with stocks rising to all-time highs, some investors and strategists have grown cautious.
"When you get to these levels for the first time, sometimes you get sticker shock from buyers" at auctions, said Aaron Kohli, a fixed-income strategist in New York at BMO Capital Markets, one of 23 primary dealers that trade with Fed. "A week ago, people were dying to buy at this level."
Weak Demand
The benchmark U.S. 10-year note yield rose eight basis points, or 0.08 percentage point, to 1.51 percent at 5 p.m. in New York, according to Bloomberg Bond Trader data. The yield has climbed 15 basis points this week, in the biggest two-day selloff since December 2015. The record low of 1.318 percent was set July 6. The 1.625 percent security due in May 2026 declined 23/32, or $7.19 per $1,000 face amount, to 101 1/32.
The 10-year notes sold Tuesday yielded 1.516 percent, above the 1.508 percent level seen in pre-auction trading. It was the lowest yield at an auction of the securities since July 2012. The bid-to-cover ratio, which gauges demand by comparing the amount bid with the amount offered, was 2.33, the lowest since March 2009.
The yield on U.S. 30-year bonds climbed eight basis points, the biggest jump since February, a day before the U.S. will sell $12 billion of the securities.
Kathleen Gaffney, whose Eaton Vance Bond Fund is beating 99 percent of its peers this year, is among those who have warned of a rebound in Treasury yields.
"An unwind in the Treasury market" is going to happen at some point, Boston-based Gaffney said on Bloomberg TV on Monday. "With everyone jumping on board with the yield grab, it's going to be really tough to get out at just the right time."
Before it's here, it's on the Bloomberg Terminal.
LEARN MORE