Photographer: Casper Hedberg/Bloomberg
Brexit Could Be Tipping Point for Hot Swedish Housing Market
by
Stockholm apartment prices post biggest drop since 2008

New paydown rules could further weigh on housing prices
One of the world's hottest housing markets is cooling and the U.K.'s Brexit vote could tip it over the edge.
Swedish housing was showing signs of deflating already before the U.K.'s vote at the end of June sparked global financial turmoil. Stockholm apartment prices, which have risen 40 percent in the past three years, fell 2.7 percent in May, their biggest decline since late 2008, according to an index from Valueguard. Nationwide housing prices slid 0.6 percent, slowing the annual increase to 10.5 percent.
"We're currently seeing various pessimistic signs and it's not obvious that prices will start rising again," Per-Arne Sandegren, head of analysis at Svensk Maeklarstatistik, which tracks house prices, said in a phone interview. "The long-term development with double-digit price growth can't continue."

Sweden's central bank last week warned there was "considerable uncertainty" over economic developments after the U.K.'s vote to leave the European Union as it postponed interest rate increases further into next year. According to Henrik Braconier, chief economist at the Financial Supervisory Authority, the Brexit vote somewhat increases the risk of a steeper slowdown in Sweden, which would also weigh on house prices.
Larger Risks
For now, the finance minister and the chief bank watchdog are talking down risks for a rapid decline, saying they welcome a slowdown in the frothy market.
The market will find continued support from the central bank, which last week also signaled it will keep interest rates below zero until mid-2018. Housing construction volumes are also forecast to remain far too low to meet the needs of a rapidly growing population.
Even so, some of the nation's biggest banks, Nordea Bank AB and SEB AB, are warning that housing prices could post an outright drop over the year.
"The risks are larger than they've been for a long time," Martin Enlund, chief analyst at Nordea, said by phone. "When we look at the same factors that made us optimistic about house prices last year, it's a different picture now. Construction has increased tremendously, interest rates have stopped falling and economic growth will fold."
Olle Holmgren, an economist at SEB, said that it's becoming "increasingly likely that home prices will decline in the near term."
SEB's house price indicator, which measures the difference between those expecting gains versus declines, in July fell to the lowest in more than three years. Some 20 percent of people now expect a decline, up from 14 percent in June. A majority of 57 percent still see prices rising.
Tighter Rules
While new rules to make borrowing more expensive are partly responsible for the slowdown, surging prices have also put buying a home beyond the means of more and more people.
Egged on by a worried Riksbank and warnings from economists abroad and at home, the government as of June this year imposed rules on new loans that will force borrowers to pay down their mortgages to a certain level. Until a few years ago, a majority of Swedes had interest-only loans with no payment of principal.
"Earlier, it wasn't expensive to take one, two million kronor extra in mortgage loans," Sandegren said. "We've had a strange situation for a long time and now there's a slight setback. We'll see some falling prices here and there. The real indication where prices are going will come in August, when the market normally recovers after the more quiet summer months."
While Swedish house prices rose the most in the EU last year, they were surpassed by the markets in Austria and Hungary to start 2016, according Eurostat data released on Tuesday.
More Measures?
Now lawmakers are closely monitoring the effects of the new requirement. A next step could be to give to give regulators the power to introduce a debt-to-income ceiling. Bipartisan talks have also been held, so far without result, on whether to phase out tax deductions on mortgage interest costs.
Finance Minister Magdalena Andersson said in an interview July 5 that if the trend with a more subdued price development continues, "or if we even see prices decline," there will be less need for further measures, including changes to tax deductions.
"No one wants any drama in any direction," she said.
According to Braconier at the FSA, the best development would be a soft landing and "so far, we are happy with the developments in the housing market that we've seen during the past half year."
The central bank doesn't forecast a house price decline, according to Deputy Governor Martin Floden. But if Brexit has negative consequences for the economy in the euro area, that may spread to Sweden, Floden said after a seminar in Visby, Sweden, on July 6.
"It's a very uncertain situation, so you can't exclude it either," Floden said.
Watch Next: Where's the Best Value in Real Estate?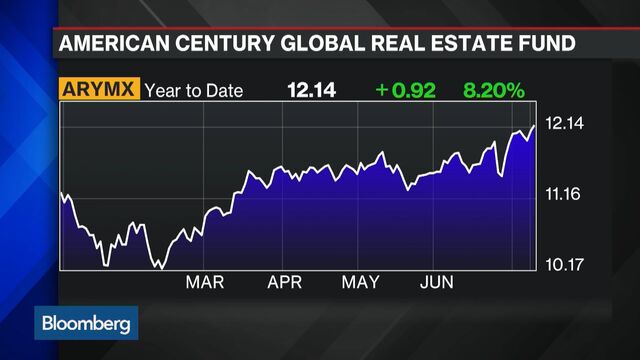 Before it's here, it's on the Bloomberg Terminal.
LEARN MORE