Year of Pain Erased for Bulls as S&P 500 Surges Back to Record
by
Breakout follows 13-month drought when fund outflows surged

Milestones like this preceded an average 13% gain since 1946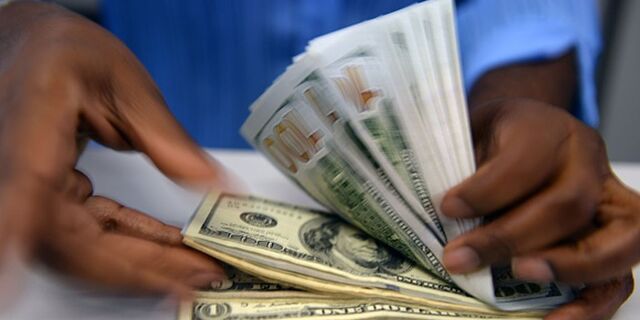 It's a year most investors probably want to forget. Now, maybe they can.
After 13 months in which the S&P 500 Index twice plunged into corrections and daily volatility surged, the benchmark gauge for American equity just rebounded back into record territory, rising 0.3 percent Monday to surpass the previous high of 2,130.82 dating to May 21, 2015. Shares have rallied in seven of the last nine days as reports signaled strength in the U.S. economy.

The breakout snapped the longest stretch for U.S. stocks without fresh highs outside a bear market since 1985, dealing a blow to skeptics who've increasingly warned the seven-year rally was doomed. It happened as individuals yanked money from mutual funds, short sellers sat on more bets than any time since the financial crisis and demand of defensive stocks boomed.
"When I look at this market and when I look at this rally, it still looks unloved," said Kelly Bogdanov, a portfolio analyst at RBC Wealth Management in San Francisco. "It feels like institutional investors have been dragged, kicking and screaming, off of the sidelines. Until we see more people piling in, I think that's a good sign that the market can work its way up."
 
Bogdanov is voicing a contrarian bull case that has prevailed since the rally began in 2009: that skepticism is a more potent fuel for stock prices because it prevents the kind of indiscriminate buying that historically has caused bubbles to burst. Stocks are able to rise as investors are drained of doubt and join the ranks of buyers.
Not that the economy's hasn't cooperated. Reports last week showed the services sector and hiring remained robust, pushing a gauge that measures how much U.S. economic data is exceeding forecasts to the highest in more than a year.
The elevation breathes life back into the second-longest bull market in history after stocks endured the first interest-rate increase by the Federal Reserve in almost a decade and the longest earnings slump since 2009. Shares tracked by the S&P 500 recovered from selloffs in August and January that exceeded 10 percent, buoyed by speculation the world's biggest economy can keep expanding and profit growth will return amid a stabilization in the dollar and oil.
The record, the 109th since the S&P 500 first eclipsed its October 2007 peak three years ago, came after the index had spent 285 days trading below its previous high. Since 1946, there have been 12 times when the S&P 500 took longer than now to get to a fresh high. In all but one the market was higher 12 months later, with the S&P 500 climbing an average 13 percent in the ensuing year, data compiled by Bloomberg show.
The latest ascent occurred against a backdrop of investor aversion. Individuals pulled more than $80 billion out of stocks from January to June, the fastest withdrawals for any first half since at least 1984, according to data compiled by Bloomberg and the Investment Company Institute on mutual and exchange-traded funds.

Caution prevails not only among investors, but also within businesses and governments. Capital spending dropped by the most since 2009 in the first quarter and central banks from Europe to Japan are mulling additional stimulus to spur growth. The lack of optimism is one reason why the bull market can keep going, according to Michael Kelly, New York-based global head of multi-asset strategy at PineBridge Investments.
"It's highly unusual for cycles to end without overconfidence," said Kelly, whose firm oversees $82.5 billion. "All three actors are very pessimistic seven years into this expansion. That creates a safety net underneath the market."
On the way up, voices of warning have grown louder. Stan Druckenmiller, a billionaire investor who has one of the best long-term track records in money management, said in May that the bull market is wearing itself out. Jeffrey Gundlach, whose DoubleLine Capital is one of the fastest-growing mutual fund companies, shared similar pessimism, saying the market is due for a 20 percent retreat. A decline of that size is the common threshold for defining a bear market.
Amid mounting skepticism, a flight to safety has governed stock selection as a combination of rising shares and falling profits pushed valuations to a six-year high. At 19.8 times earnings, the S&P 500's multiple was about 20 percent above the average in the last decade.
Shares with the highest dividend payouts and stable earnings, such as utilities and phone-service providers, have led the market since May 2015, rising at least 14 percent. Companies whose earnings are more sensitive to economic swings, including commodity producers and banks, are the biggest losers, sinking more than 7 percent.

Most of the time when stocks go without a record for as long as they have now, shares fall into a bear market. They've avoided one twice: in 1961, when the S&P 500 snapped a 17-month dry spell in January, the index posted 52 additional highs before a four-year bull market ended in December of that year. In a stretch ending in 1985, the S&P 500 went 323 days without setting a record. Shares advanced in the following three years.
"Certainly there is a validation from an investor's viewpoint: 'yes, we've really got through the worst of it and we're moving out to new territory," said Brad McMillan, chief investment officer of Commonwealth Financial Network in Waltham, Massachusetts, which oversees $100 billion. "The effect will be psychological."
Before it's here, it's on the Bloomberg Terminal.
LEARN MORE