Japanese Shares Rally Most in Five Months on Stimulus Optimism
by and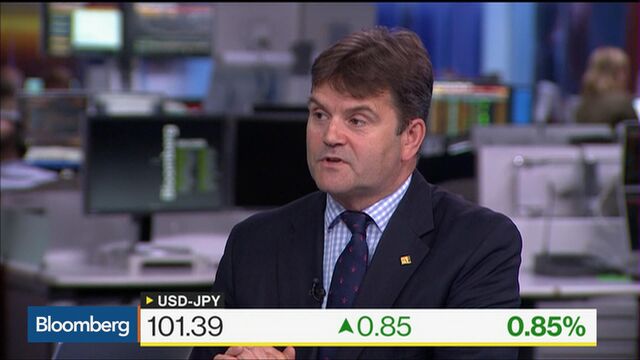 Japanese shares posted their biggest gain in almost five months, as an election win by Prime Minister Shinzo Abe ignited optimism that government stimulus will come sooner than expected.
The Topix jumped 3.8 percent to 1,255.79, its largest advance since Feb. 15, as Abe said he will order the preparation of an economic stimulus package tomorrow. A person familiar with the matter said Bank of Japan Governor Haruhiko Kuroda met with former Federal Reserve Chairman Ben S. Bernanke over lunch in Tokyo on Monday, also boosting speculation for easing. Japan stocks further benefited as better-than-expected U.S. payrolls helped spur a global equities rally.
"With hopes that stimulus will come earlier than expected, investors are seeing it as an opportunity to buy," said Hiroaki Hiwada, a Tokyo-based strategist at Toyo Securities Co. The report on Bernanke's visit "makes it natural for speculation to emerge on additional easing."
The Nikkei 225 Stock Average added 4 percent, while the yen slumped 1.3 percent to 101.92 against the dollar. The rally in Tokyo shares was compounded by investors buying back shares to cover their short positions, said Tomoichiro Kubota, a senior market analyst at Matsui Securities Co. Bearish bets on the Topix rose to a higher-than-average 44 percent of trading value on Friday.

Shares opened higher on Monday after public broadcaster NHK said Abe's Liberal Democratic Party won 56 of the 121 seats in contention, while its junior coalition partner Komeito had 14. Alongside others who support Abe's view on constitutional revision, plus uncontested seats, the prime minister is set for a super majority, the broadcaster said.
Abe will hold a cabinet meeting on economic measures on Tuesday and consider more than 10 trillion yen ($98 billion) in stimulus, the Nikkei newspaper reported. Following the meeting with Kuroda on Monday, Bernanke will meet with Abe tomorrow, Reuters reported.
"It's positive for stocks that the ruling party has won so many seats," said Shoji Hirakawa, chief global strategist at Tokai Tokyo Research Center. "History shows that when the ruling party wins the upper house, Japanese stocks are stronger afterwards."
The world's third-largest economy has struggled to find a sustainable growth strategy, and has contracted in five of the past 10 quarters. While the Topix's gain Monday erased last week's losses, the measure is still down 3.3 percent since June 23, when Britain voted to leave the European Union. The Japanese measure is one of the world's biggest losers this year, with selling in U.S.-listed exchange-traded funds that track Tokyo shares swelling to almost $10 billion in 2016.
All 33 industry groups rose on the Topix on Monday, while all but two stocks rose on the Nikkei 225.
Nintendo Co. surged 25 percent, its biggest advance ever and soaring for a second day after its new mobile-game app, Pokemon Go, climbed to the top of the free-to-use charts for Apple Inc. in the U.S. and Australia.
Panasonic Corp. jumped 7.9 percent. People familiar with the situation said Volkswagen AG is considering teaming up with electric-car battery specialists such as Panasonic as it overhauls its strategy to emerge from the diesel-emissions scandal.

Kyushu Electric Power Co. slumped 7.6 percent, its lowest close since April 2013, after voters in the prefecture where the utility operates a nuclear reactor elected a new governor who is demanding the company's atomic plant be temporarily halted due to safety concerns.

The S&P 500 Index jumped 1.5 percent on Friday as payrolls climbed by the most since October, exceeding the highest estimate in a Bloomberg survey. The odds for an interest rate hike by the Federal Reserve rose to 21 percent by the end of this year, compared to about half that a week ago.
"Even though the numbers beat expectations, the outlook for interest rate increases hasn't changed by much," said Masahiro Ichikawa, a senior strategist at Sumitomo Mitsui Asset Management Co. in Tokyo. "While that's positive for global stocks, it's going to leave the yen stronger, which will turn negative for Japanese stocks."
Before it's here, it's on the Bloomberg Terminal.
LEARN MORE