Global Stocks Erase Brexit Losses as Investors Bail on Debt, Yen
by and
Commodities join risk revival as crude surges with nickel

Asian index futures signal more gains amid surge in Japan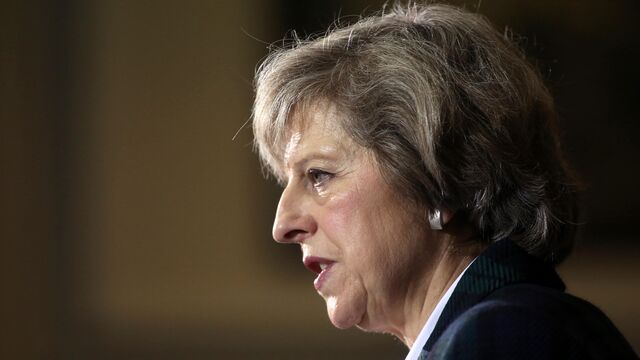 Global stocks erased losses sparked by the Brexit vote and the Dow Jones Industrial Average reached its first record in 13 months as the prospect of ongoing global stimulus spurred demand for commodities and other risk assets. Treasuries tumbled.
The MSCI All-Country World Index climbed a fourth day, capping a 7.9 percent advance from a nadir reached in the days after the U.K. referendum on its membership of the European Union. U.S. crude oil surged the most in three months, jumping with nickel as the pound rose the most since before the vote. Haven assets were shunned, with Treasuries capping their biggest two-day selloff this year amid waning demand at a second bond auction. The yen had its biggest two-day slide since 2014 as gold slumped the most in seven weeks.

Stocks globally have regained almost all of the more than $3.5 trillion in value lost in the days following the U.K.'s vote to leave the EU, as investors bet central banks and lawmakers in the world's major economies will work to stem any fallout. Economists expect the Bank of England to ease policy this week, while Japan's Prime Minister Shinzo Abe said he would order fresh fiscal stimulus after victory in a key election at the weekend. Traders are pricing in less than 50 percent odds of the Federal Reserve raising interest rates this year, even after last week's better-than-forecast payrolls data.
"We're seeing a continuation of the strong reaction to the jobs report on Friday," said Peter Jankovskis, who helps oversee $1.9 billion as co-chief investment officer of Lisle, Illinois-based OakBrook Investments. "There's also general relief from the political developments overseas, particularly the U.K. and Japan. There's optimism right now that some of these problems that have been worrying investors have been resolved, and optimism around earnings could be playing into today's market as well."
Stocks
The S&P 500 Index extended its record high, adding 0.7 percent to 2,152.14 as of 4 p.m. in New York. The U.S. benchmark has climbed 7.6 percent in the 10 days since June 27, pushing its average valuation above that of global shares and its own three-year average. The index had gone 285 days without setting a fresh record, the longest stretch outside a bear market since 1985.
The Dow Average rose 0.7 percent to 18,347.60, closing at an all-time high for the first time since May 19, 2015. The index has gained 5.3 percent this year, led by advances of at least 20 percent in shares of Exxon Mobil Corp. and Verizon Communications Inc.
Alcoa Inc. jumped by the most since April on Tuesday, after the company reported profit for the second quarter that topped analysts' estimates. Analysts predict S&P 500 members will report a fifth straight quarter of shrinking earnings, with BlackRock Inc., JPMorgan Chase & Co. and Citigroup Inc. among companies set to release results this week.
Commodity and transportation stocks were among the biggest gainers Tuesday, with American Airlines Inc. rallying 11 percent, a record climb, after Deutsche Bank AG recommended buying shares in the three largest U.S. air carriers.
In Europe, the Stoxx 600 gauge rose 1.1 percent, adding to its 4.4 percent surge over the past three trading days. Japan's Topix index jumped 2.4 percent to its highest level since June 23 -- the day of the U.K. referendum -- while the MSCI Asia Pacific Index gained 1.2 percent to an almost five-week high.
The MSCI Emerging Markets Index rose a fourth day, adding 0.9 percent to its highest level on a closing basis since November. China's benchmark equity gauge rallied to a three-month high amid speculation state-backed institutions intervened in both the stock and currency markets. Thailand followed India into a bull market this week.
Futures signaled further gains for Asian shares, with contracts on equity benchmarks from Australia to Hong Kong rising at least 0.3 percent in most recent trade. Futures on Japan's Nikkei 225 Stock Average advanced 2.3 percent in Osaka, while yen-denominated contracts on the gauge were up 2.8 percent in Chicago.
Currencies
The yen extended its steepest decline since 2014 as investors awaited details of Abe's promised stimulus package. Japan's currency fell 1.8 percent to 104.69 per dollar on Tuesday, following a 2.3 percent decline from the day before.
"The yen is on the back foot," Kit Juckes, global strategist at Societe Generale SA, said in an interview on Bloomberg TV. "This could go a bit further, just because of the weight of positions and because the mood is bright."
Sterling strengthened 1.9 percent to $1.3247 as Theresa May's confirmation as the only remaining candidate to replace David Cameron as prime minister removed a layer of political uncertainty in post-Brexit decision Britain.
For more on May's succession of Cameron, click here.
The MSCI Emerging Markets Currency Index added 0.2 percent in a fourth day of gains. South Africa's rand gaining the most among emerging-market currencies after the Argentine peso as investors bought the nation's bonds and shares on expectations developed-nation central banks will extend monetary stimulus. Brazil's real climbed to its strongest level in a week.
Bonds
Yields on Treasuries due in a decade jumped eight basis points, or 0.08 percentage point, to 1.51 percent, touching their highest level this month after a gauge of demand at a $20 billion auction of the securities fell to the least since 2009.
It was the second of three note and bond sales this week, after an auction of three-year notes on Monday also attracted the weakest demand in seven years, sparking a selloff across maturities. Gains last week week pushed 10- and 30-year yields to record lows.
Benchmark German 10-year bonds, perceived as among the safest debt securities in the euro area, declined for a second day, pushing the yield up by eight basis points to minus 0.09 percent. Deutsche Bahn AG became the first non-financial company to sell negative-yielding bonds in euros, as quantitative easing increasingly distorts European credit markets. Yields on $3.3 trillion of sovereign securities in Europe have fallen below zero.
Commodities
West Texas Intermediate crude climbed 4.6 percent to settle at $46.80 a barrel in New York amid the equity rally. Prices rose as weakness in the dollar boosted the appeal of commodities and as further disruptions worsened supply problems in Nigeria.
Nickel rallied 4.4 percent to an eight-month high amid expectations top miner the Philippines will cut supply. Zinc rose to the highest level in more than a year, while shares of copper producers including Freeport-McMoRan Inc. advanced.
Gold futures for August delivery slid 1.6 percent to settle at $1,335.30 an ounce on the Comex in New York as the equity rally dimmed the appeal of the haven metal.
Before it's here, it's on the Bloomberg Terminal.
LEARN MORE