Farnborough Deluge Washes Out First Day of World's Top Air Show
By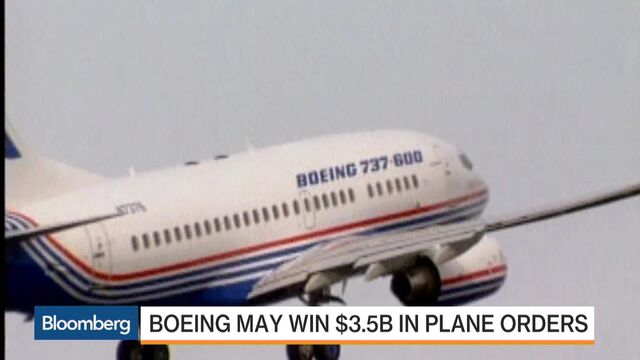 The world's premier expo for the aviation industry was thwarted by the sky, it seems.
Organizers shut down parts of the Farnborough Air Show on Monday afternoon following torrential rains that led to flooding, power outages and legions of soaked attendees. The program, which will open to the public this weekend after a five-day trade portion, will resume Tuesday outside London.
"Due to the heavy rain, unfortunately we have canceled today's flying display and closed the show early," event planners said on Twitter. "Safety remains our key priority."
The show, which alternates each year with a companion expo in Paris, is the world's top venue for aircraft-order announcements and other aerospace deal-making. The event draws top airline and aviation executives as well as world leaders, including an appearance earlier Monday by outgoing British Prime Minister David Cameron.
For more coverage of the Farnborough Air Show, please click here.
As one of England's trademark downpours soaked the grounds, attendees could be seen huddling under the wings of a parked F-35 fighter jet -- known, ominously, as the Lightning II -- and other planes on the grounds. Flying displays were truncated.
The foul weather didn't wash away all deal-making, as Boeing Co. and Airbus Group SE each won multibillion-dollar orders. Donghai Airlines announced plans to buy 25 737 Max 8 jetliners and five 787-9 Dreamliners from Boeing in a deal valued at more than $4 billion. Virgin Atlantic agreed to buy eight A350-1000s from Airbus and lease four more in a deal worth $4.4 billion.
Farnborough International Airshow 2016: Full Coverage
Before it's here, it's on the Bloomberg Terminal.
LEARN MORE