Boeing Sees $5.9 Trillion Airplane Market as Outlook Strengthens
by
'Middle of market' aircraft will drive demand, company says

Brexit, commodities crash won't hurt sales over long term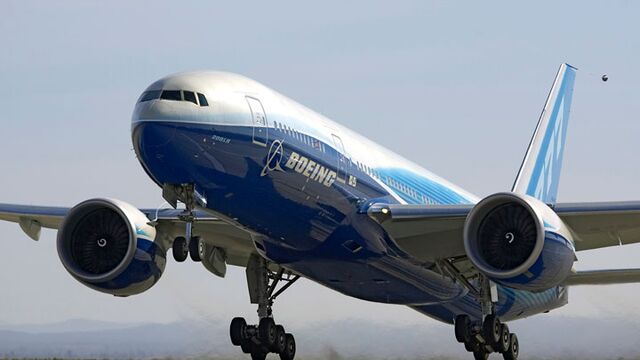 Boeing Co. is growing more optimistic about airplane orders, increasing its long-term forecast on the expectation that demand for air travel will expand around the globe, led by China and other developing countries.
Airlines will order new planes valued at $5.9 trillion over the next two decades, Boeing said Monday, up 4.1 percent from a year earlier. That would represent a total of 39,620 jetliners across the industry.
The rise of discount carriers and growth in developing countries will fuel aircraft purchases despite recent economic turmoil from Brexit and a commodities slump, Boeing said. About $3 trillion of the projected orders will come from single-aisle aircraft such as Boeing's 737-800 and Airbus Group SE's A320, according to the U.S. planemaker.
"The aviation sector will continue to see long-term growth with the commercial fleet doubling in size," Randy Tinseth, vice president of marketing for Boeing's commercial airplanes division, said in a statement.
Demand Shift
About 28,140 new airplanes will be needed in the narrow-body segment, Boeing said. The company also expects to see a wave of wide-body orders next decade as airlines replace the twin-aisle jets that ferry travelers across the Pacific and on other long-range routes. Demand is likely to shift from the largest long-haul jets, such as Boeing's 747 jetliner, to smaller aircraft.
The Chicago-based planemaker expects sales to be concentrated in the 200- to 300-seat part of the market, where the company sees demand for 5,100 wide-body jets. Boeing is studying a new family of aircraft targeting much of this segment, which it has dubbed the middle of the market.
The manufacturer lowered a forecast of medium wide-body orders by 1.4 percent to 3,470 from a year earlier, and trimmed anticipated sales of very large aircraft such as the Airbus A380 superjumbo by 1.9 percent to 530 sales.
Farnborough International Airshow 2016: Full Coverage

Before it's here, it's on the Bloomberg Terminal.
LEARN MORE