As May Becomes Prime Minister, Who's the Next Osborne?
By
Foreign Secretary Philip Hammond is bookmakers' favorite

Osborne, Javid, Grayling, Rudd are other possibilities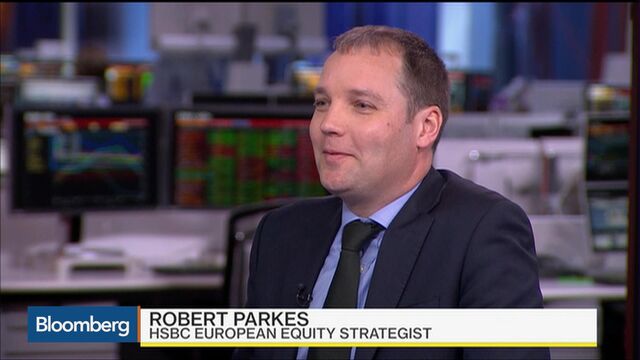 Home Secretary Theresa May is preparing to succeed David Cameron as U.K. prime minister on Wednesday, and the person she chooses to be chancellor of the exchequer will be keenly scrutinized by investors shaken by Britain's vote to leave the European Union. He or she will play a key role in the Brexit negotiations and oversee an economy at risk of recession.
The Steady Hand

Foreign Secretary Philip Hammond, 60, is the favorite at the bookmaker Ladbrokes Plc to become chancellor. Hammond was on course to become chief secretary to the Treasury, the No. 2 job in the department, had the Conservatives won an outright majority in the 2010 general election. Instead, he was handed the transport brief, before moving to defense and then the Foreign Office.
WATCH BLOOMBERG TV LIVE: Including coverage of U.K. political handover
In Parliament since 1997, Hammond would represent a reassuring choice as chancellor, in the mold of Alistair Darling in the previous Labour administration. His two years in charge of foreign affairs means he's a known quantity to European governments with whom Britain will have to negotiate a Brexit. Like May, he's viewed as a Euroskeptic who ultimately decided to campaign for "Remain" in the referendum. He came out early in support of May. In a speech to bankers on Tuesday, he said he'd fight to keep access to the single market for financial services.
The Continuity Candidate
It's possible May will keep George Osborne in the post, in a message to business and the markets that she's not going to shake up the levers of government at a time when Britain is craving certainty.
Osborne, 45, has been chancellor since the Tories took office in 2010, doling out a menu of spending cuts and tax increases to bring down the highest budget deficit in British peacetime history. Long a favorite to succeed Cameron, he ruled himself out after the referendum result made clear that his credentials as the most ardent "Remain" supporter alongside Cameron meant he was unlikely to get the top job.
FULL COVERAGE: Theresa May's confirmation as PM
While Osborne and May are in sync over the budget -- agreeing that Britain should no longer try to achieve a surplus by 2020 -- May distanced herself from his economic policies this week in a speech calling for workers to be represented on company boards and for the government to defend strategic industries from foreign takeovers.
Osborne has been burnishing his foreign-affairs credentials with trips to China and India in recent years, and was in the U.S. this week to reassure investors about Brexit. May could move him to the Foreign Office in a job swap with Hammond.
The Brexiter
If May doesn't opt for Hammond or Osborne, it may be because she thinks the job should go to someone who supported Brexit. Enter Chris Grayling, her campaign manager and one of the most prominent advocates of leaving the EU.

Grayling, 54, is currently Leader of the House of Commons, the cabinet minister in charge of organizing government business within Parliament. Before that, he served as justice secretary and employment minister. The Tories in opposition frequently deployed him to attack the then Labour government. He's worked his way into the cabinet having lost his front-bench seat in 2010 after saying Christian bed-and-breakfast landlords should be allowed to turn away gay couples.
The Surprise?
Amber Rudd, 52, has been energy secretary since last year and was previously a junior minister in that department. She worked for JPMorgan Chase & Co before moving into venture capital, and has been an aide to Osborne.
She came to national prominence pushing the "Remain" line in a televised referendum debate, making the most personal attack by a cabinet minister on former London Mayor Boris Johnson, who was the most prominent "Leave" campaigner. "He is the life and soul of the party," she said. "But he is not the man you want driving you home at the end of the evening." She also said pro-Brexit leadership candidate Andrea Leadsom, a minister in her department, wasn't ready to be premier.
Rudd has a history degree from Edinburgh University. Her brother, Roland Rudd, is co-founder of public-relations firm Finsbury. While Ladbrokes has her as the outsider at 16/1, the Times of London newspaper said on Wednesday she was being lined up for one of the top jobs, and chancellor was most likely.
The Former Banker
Business Secretary Sajid Javid, 46, quit his job as a senior managing director at Deutsche Bank AG in 2010 to become a Tory lawmaker. Born in Rochdale, northwest England, he's the son of a bus driver from Pakistan.
Javid was made an aide to Osborne 17 months after entering Parliament, and then held two junior ministerial positions in the Treasury before becoming equalities minister. He graduated to the cabinet when he was appointed culture secretary in 2014, becoming the first British Pakistani lawmaker to lead a government department. He moved to his current post just over a year ago. Javid, like May and Hammond, has a history of euroskepticism, even though he campaigned for "Remain."
The Former Rival
An outsider for the post is Leadsom, the 53-year-old energy minister who ended the leadership contest abruptly on Monday by dropping out. A lawmaker since 2010, she was a member of the parliamentary panel that scrutinizes the work of the Treasury for four years, earning praise for grilling former Barclays Plc CEO Bob Diamond during the Libor scandal. She previously spent more than two decades in the financial-services industry, including at Barclays and at Invesco Perpetual.
Leadsom took her first government job in 2014, with a junior ministerial position in the Treasury, before moving a year later to a similar-ranking role in the Department of Energy and Climate Change.
Before it's here, it's on the Bloomberg Terminal.
LEARN MORE