Sanders Team Loses Testy Fight on Trade Pact, Heads for Fracking Vote
You can't always get what you want, the Democratic runner-up finds.
By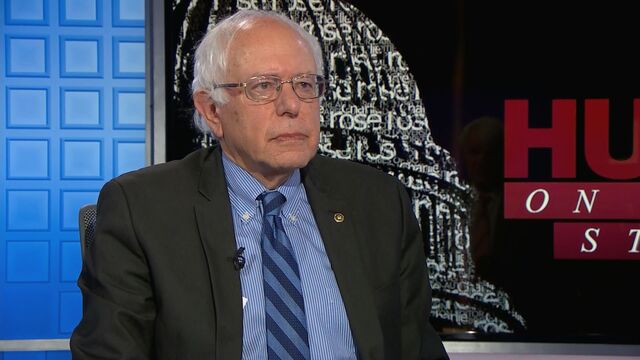 Bernie Sanders' delegates were thwarted Saturday in their attempt to push amendments blocking the Trans-Pacific Partnership following a tense debate that pitted Sanders backers and the Democratic Party's left flank against Hillary Clinton's supporters and President Barack Obama.  
The vote came as delegates wrapped up two days of wrangling in Orlando, Florida, on the final draft of the 2016 platform, a non-binding and largely symbolic document which will be officially presented at the party's convention in Philadelphia later this month. 
The Sanders campaign's primary TPP amendment, written by surrogate Jim Hightower, would have prevented the trade deal from coming to a vote in Congress. Hightower called the TPP a "little shop of corporate horrors." Other Sanders delegates held up boxes, passed out by the campaign, filled with an estimated 700,000 signatures for petitions against the TPP. The amendment failed, prompting boos from audience members, some of whom walked out of the meeting room.  
"We are very disappointed that Democrats did not include language in the platform explicitly opposing a vote on the job-killing Trans-Pacific Partnership," said Warren Gunnels, policy director for Sanders. "The good news is that virtually everyone who spoke during the debate on trade made it clear that they opposed this unfettered free trade agreement."
The committee earlier approved by a wide margin an amendment submitted by Lee Saunders, president of the American Federation of State, County and Municipal Employees, with input from the broader union movement, which set out several specific complaints against trade deals and said TPP will be held to a similar standard. 
"This amendment is a clear statement of where we stand on the Trans-Pacific Partnership and all other trade deals, past and future: We stand with American workers and against bad trade deals," Saunders and two other union presidents - Randi Weingarten of the American Federation of Teachers, and Bob Martinez of the International Association of Machinists and Aerospace Workers - said in a joint statement. "Our bold statement in support of fair trade standards for working people passed overwhelmingly, by a count of 117 to 64." 
Sanders surrogate and former NAACP president Ben Jealous sought in vain to add a comment to that amendment: "That's why we oppose the TPP." He said that the party platform must empower Democrats to speak against the 12-nation trade deal, noting that the presumptive Republican nominee Donald Trump will run against TPP.
"We have the unity that we have in this room against the TPP because we know that we cannot afford for Vietnam and all the other countries in the TPP to finish the job that NAFTA started, and destroy manufacturing in the United States," Jealous said. 
While TPP was the day's big fight, the Sanders and Clinton delegations also looked for common ground on campaign finance reform and marijuana policy. The committee voted down an amendment from Sanders delegate Brent Welder, a 35-year-old lawyer from St. Louis, that would have called for all elections to be publicly financed. The Sanders campaign narrowly won a vote on an amendment to remove marijuana from its position as a Class 1 Federal Controlled Substance.
Heading into the evening, the Sanders campaign was expecting a skirmish over its proposed amendment to ban fracking, the method of extracting oil and gas from deep below the earth's surface using a high-pressure mixture of water, sand and chemicals. The amendment was written by activist Josh Fox, who wrote and directed the 2010 anti-fracking film "Gasland."  
While Sanders has called for a national ban on fracking, Clinton would allow the technique to be used in situations where it meets specific criteria. Clinton's supporters were expected to vote down the proposed fracking ban.
Delegates had a long and sometimes acrimonious series of votes Friday night on measures touching on middle class economics, pensions, and Social Security. It was a win-some, lose-some moment for Sanders, whose team went in with a long list of demands for additions or changes to the 35-page draft that emerged from drafting sessions in June. 
Clinton made another nod to the Vermont senator on Saturday, though, by proposing to increase federal money available for community health centers, part of what she calls a multipronged effort to "defend and expand" the Affordable Care Act, Obama's signature health-care achievement. The move was called "a significant step forward" by Sanders in a statement, who has not formally exited the Democratic race or endorsed Clinton. 
Friday's votes stretched past midnight. The committee passed an amendment submitted by former Ohio state senator Nina Turner to commit to gradually raising the federal minimum wage to $15 an hour; Sanders aide Gunnels termed that "an incredible victory." Also successful was a Sanders-backed amendment that called for legislation to protect worker pensions with funds raised by closing tax loopholes for the wealthy.
The numerical advantage held by Clinton based on delegates racked up in primaries and caucuses became clear on issues like Social Security, though. The committee voted down Sanders-backed amendments for a new indexing mechanism for Social Security beneficiaries, to significantly expand the amount of income subject to the Social Security payroll tax, and to make the Federal Reserve, the U.S. central bank, a "fully public institution."
Some Sanders supporters watching the committee meeting from the sidelines booed those votes, shouting "Shame!" and "Are you really Democrats?"  
—With assistance from Susan Decker.
Before it's here, it's on the Bloomberg Terminal.
LEARN MORE