Five Things You Need to Know to Start Your Day
Get caught up on what's moving markets.
by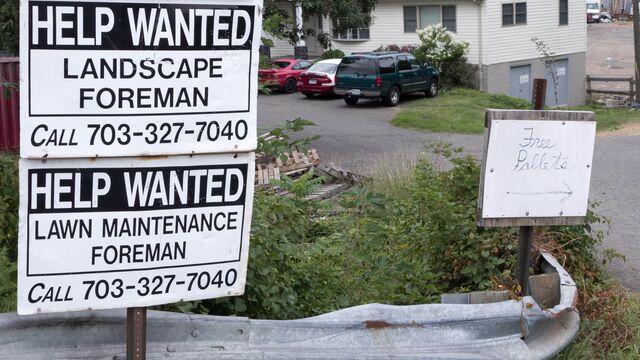 Want to receive this post in your inbox every morning? Sign up here.
It's jobs day, stocks are mixed ahead of that data and emerging markets benefit from Brexit; the U.K., no so much. Here are some of the things people in markets are talking about today.
Jobs day
Following last month's massive disappointment, today's jobs report will be very closely scrutinized by investors who are already jittery following the U.K.'s surprise vote to withdraw from the European Union. As the most recent Fed minutes showed officials citing increasing labor market uncertainty as a key factor in their decision to hold rates unchanged, this jobs number will be a key indicator for the path of U.S. rates. Market based expectations currently show chances of a rate hike remain below 50 percent through the end of 2017. The jobs report will be released at 8:30 a.m. ET.
Markets mixed
Ahead of the U.S. jobs data world equity markets are mixed. The MSCI Asia Pacific Index dropped 0.6 percent overnight as the strengthening yen kept pressure on Japanese stocks. In Europe, the Stoxx 600 Index was 0.5 percent higher at 5:53 a.m. ET as Italian banks rose on speculation of government support. S&P 500 futures added 0.3 percent. 
Brexit good for emerging markets...
Emerging Asia bonds were a key beneficiary from the Brexit referendum result, data from EPFR Global show, with flows into emerging market debt funds setting a new weekly record in the week ending July 6. South African stocks have had their longest run of net foreign buying since 1999 even as the IMF downgrades that country's growth forecast. Antonio Cesarano, head of market strategy at MPS Capital Services in Siena, Italy and most successful forecaster for the Brazilian real said that currency is also set to benefit from the increased demand for emerging market assets following the British vote. 
...Not so good for the U.K.
There was bad news for the U.K. economy this morning with survey data showing consumer confidence plunged the most in 21 years. More bad news came with BDO research showing retailers had their worst June in a decade, confirming fears shoppers cut spending ahead of the vote. There was no light to be seen in trade data, also released this morning, which showed the U.K. deficit widened to 2.3 billion pounds in May as exports fell. Following the referendum result, the British pound has become the world's worst performing currency, falling behind the Argentinian peso. On the plus side, there are now bargains to be had if you are in the market for a bespoke suit. 
Oil under $46
West Texas Intermediate futures rose slightly this morning, with a barrel of crude for August delivery at $45.39 at 6:20 a.m. ET as the commodity trimmed its biggest weekly decline in five months. The Merchant Commodity Fund, which returned 9 percent in the first half of 2016, has changed its outlook for raw materials to neutral from bullish for the rest of the year as global uncertainty increases. Gold is set for its first two-day drop since the Brexit referendum. Commodity speculation remains a hot topic in China, where investors are turning to everything from gold to eggs as expectations of central bank intervention increases.
What we've been reading 
This is what's caught our eye over the last 24 hours.
Before it's here, it's on the Bloomberg Terminal.
LEARN MORE