Drinks
How to Make a Death in the Afternoon, Hemingway's Favorite Aperitif
In the next edition of our 12 Cocktails of Summer series, absinthe meets champagne meets legend.
By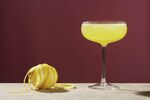 During much of the 1930s, Ernest Hemingway summered in Florida's Key West, whiling away the hours drinking, fishing, and getting into all sorts of adventurous scrapes. One such incident ended up producing a superlative summer aperitif, created by the author himself: Death in the Afternoon, a bewitching concoction of absinthe and champagne that is still adored by bartenders and aesthetes today.
As the story goes—recounted in the 1935 book So Red the Nose, or, Breath in the Afternoon, a collection of author-invented drinks—Hemingway and three officers of the HMS Danae came up with the recipe after a seafaring rescue mission. "He loved both components," says Philip Greene, the author of To Have and Have Another: A Hemingway Cocktail Companion, which dedicates a chapter to the cocktail. "He wrote at length about absinthe and champagne, once saying that he could think of no better way to spend money than to buy champagne."
Hemingway knew his spirits well: The minerality and sparkling texture of the champagne temper the intense herbaceous quality of absinthe, blending together to create a cool, silky sip that's just the thing to calm the nerves and pique the appetite before dinner. Although the original recipe doesn't call for it, a hint of citrus from an expressed lemon peel helps balance and brighten the two ingredients even more. Hemingway's directions include the admonition to add champagne "until it attains the proper opalescent milkiness. Drink three to five of these slowly." An editor's note, taking into account the tolerance of lesser mortals, adds: "After six of these cocktails, The Sun Also Rises."
Ingredients:
1.5 oz absinthe
4 oz champagne
Lemon twist
Pour absinthe into a champagne flute or coupe, add chilled champagne, and stir. Express a lemon peel over the top the drink and drop in.
Before it's here, it's on the Bloomberg Terminal.
LEARN MORE