Brexit Turns Bitcoin Into an Unlikely Haven Currency: Chart
by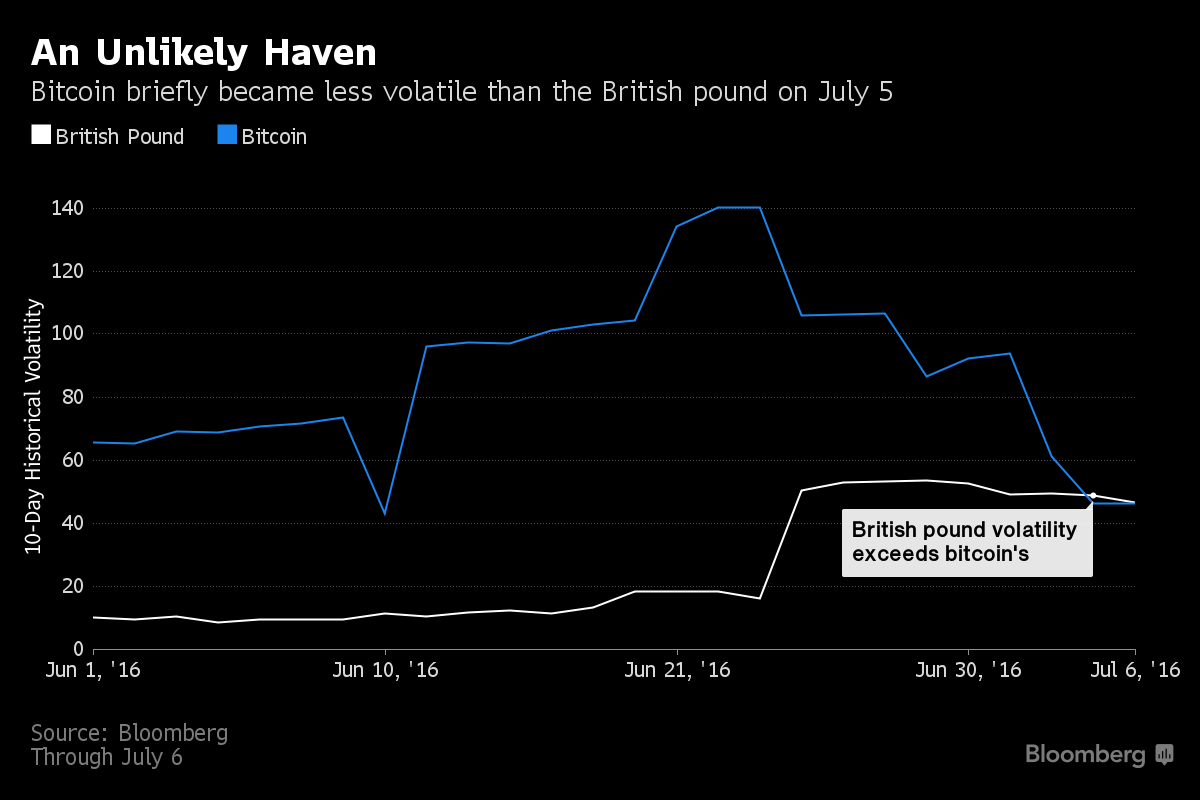 While bitcoin is not exactly regarded as stable — it's bounced around between $2 and $1,137 over the past five years — it's become an unlikely haven for currency investors in the aftermath of Brexit. On Tuesday, the 10-day historical volatility of bitcoin dropped below the pound's. Operators of bitcoin exchanges report investors swapping pounds and euros for the digital money, and Zurich-based Vontobel Holding AG is courting Swiss investors with the country's first bitcoin-tracking structured product.
For a weekly update on structured notes subscribe to the Structured Notes Brief.
Before it's here, it's on the Bloomberg Terminal.
LEARN MORE