State Department Resuming Its Own Probe of Clinton's E-Mails
By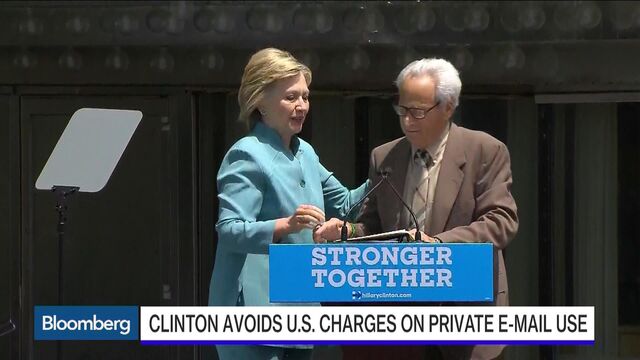 Hillary Clinton's e-mail practices will be reviewed by the State Department she once led now that the FBI and Justice Department have completed their investigation without seeking criminal charges.
"Given the Department of Justice has now made its announcement, the State Department intends to conduct its internal review," department spokesman John Kirby said Thursday in an e-mailed statement, confirming a report by the Associated Press.
Federal Bureau of Investigation Director James Comey announced July 5 that an almost yearlong probe found Clinton and her staff at the State Department were "extremely careless in their handling of very sensitive, highly classified information." But he also said "no reasonable prosecutor" would bring charges in the case, and Attorney General Loretta Lynch announced Wednesday that no charges will "be brought against any individuals within the scope of the investigation."
Kirby told reporters Wednesday that the State Department's internal "process for reviewing potential cases of mishandling of information does not apply exclusively to current employees." For former employees, he said, it could include "issuing a security violation or infraction" that could affect their ability to get security clearances for future government positions.
If Clinton, the presumptive Democratic presidential nominee, wins the White House in November she would hold the power presidents are given to release information that government agencies may consider classified. But a negative finding by the State Department could affect future White House roles for some of her closest aides who exchanged information with her through her private e-mail server.
Before it's here, it's on the Bloomberg Terminal.
LEARN MORE