Photographer: Simon Dawson/Bloomberg
Optimism's the Word as Bankers Look for Deals After Brexit Shock
by and
Dealmakers facing global turmoil in financial and currency markets since U.K. voters decided to leave the European Union are finding reasons to be positive.
The year so far has been a relatively gloomy one, with global mergers and acquisitions down 14 percent from the same period in 2015, when the market was on its way to a record, according to data compiled by Bloomberg. Companies held off on selling shares or making purchases as the uncertainty of the Brexit vote hung over big transactions.
Regulators also stepped in, quashing a number of high-profile mega deals. Pfizer Inc. and Allergan Plc in April terminated a $160 billion merger that would have been the biggest deal in drug industry history, after U.S. regulators proposed rules to cut down on deals that let companies lower tax bills by moving their tax addresses to a lower-cost regime.
The EU blocked CK Hutchison Holdings Ltd.'s bid for Telefonica SA's O2, an acquisition that would've created the biggest mobile phone carrier in the U.K. Honeywell International Inc. walked away from a $90 billion offer for United Technologies Corp., with the target company saying a combination was unlikely to clear regulatory hurdles.
Still, with the Brexit vote decided, the financial markets are shaken, but intact. Deals that made sense before the referendum largely still make sense now, and companies are still looking for ways to grow, according to a Bloomberg survey of top dealmakers. Chinese buyers are still on the hunt for foreign acquisitions and central banks are working to keep financial firms fluid. 
For more on the Brexit fallout, click here.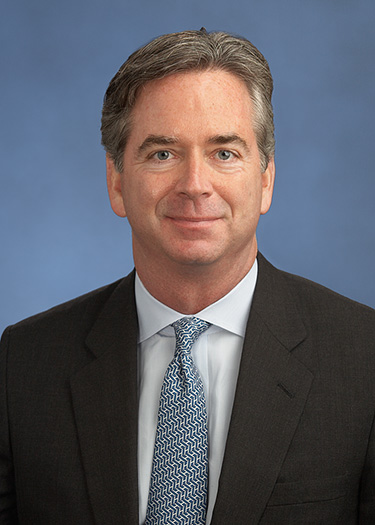 Michael Carr, co-head of global M&A, Goldman Sachs Group Inc.
"We continue to expect transaction activity to reflect the consolidation trends that have characterized M&A since the middle of 2013. The vast majority of activity has consisted of consolidation at the sector level as corporates continue to take costs out and drive growth –- that dynamic will continue almost regardless of external sentiment.
"It's early to judge the impact of Brexit, but you could imagine that the U.S. would remain interesting to overseas players given its relatively attractive growth rate and stability.
"Outbound Chinese M&A activity has comprised almost 25 percent of total global M&A in 2016. While that proportion seems high for the first six months of the year, we expect that the Chinese will continue to acquire around the world. Their motivation is both strategic and long-term, and they would like to continue to move some of the $2 trillion of foreign reserves outside of China."

Pier Luigi Colizzi, head of M&A for Europe, the Middle East and Africa at Barclays Plc
"The outcome of the referendum has created some uncertainty for foreign acquisitions into the U.K. Foreign potential buyers of U.K. assets are likely to be cautious until the political landscape in the U.K. is clearer and a clearer path to an orderly relationship with the EU is defined.
"However, the U.K. is home to many fundamentally attractive corporates, some with significant non-pound revenue exposure, which will continue to be appealing to foreign buyers, especially in a weakened pound environment.
"Furthermore, Chinese buyers' interest into Europe and the U.K. remains a secular trend, driven by strategic growth ambitions of selected Chinese state-owned enterprises and private companies, domestic economic policy drivers, and significant financing support from Chinese financial institutions. The current uncertainty in the U.K. and EMEA markets may temporarily slow this activity down, but we expect it to resume as soon as the path to a new EU-U.K. relationship becomes clearer."

Hernan Cristerna, global co-head of M&A at JPMorgan Chase & Co.
"The fundamental drivers of M&A activity -- complementing lackluster organic volume growth with external sources of earnings -- remain intact, and you see the evidence of that through the string of significant transaction announcements in recent months. 
"Activity is nevertheless tied to confidence in consumer behavior and overall market conditions where Brexit, in particular, will provide a sharp bump in the road as dealmakers adjust to this renewed source of uncertainty.
"This will be particularly evident in the U.K., EMEA's largest M&A market, which is down by more than 50 percent year-to-date and now unlikely to recover for several quarters. Rolling forward to 2017, I do expect a robust recovery in the U.K. as corporates should prepare for opportunistic approaches based on likely continued sterling weakness.
"In our experience, Chinese buyers are strategic long-term investors and less swayed by short-term sources of market uncertainty. The biggest challenge to China's continued dealmaking rests more in their perception as a reliable and trusted partner for sellers.'"

Paulo Pereira, partner at Perella Weinberg Partners
"The high levels of uncertainty created by the result of the U.K. referendum and the forthcoming U.S. elections will have a dampening effect in overall activity, but transactions that are underpinned by solid strategic drivers will continue to be pursued.
"The impact on the M&A market will be in direct proportion to the length of time during which there is a high level of uncertainty as to the shape of a new U.K. government and the timing and likely conditions of an EU negotiation. Sectors and companies that are mostly exposed to the U.K. will be disproportionately impacted.
"Eventually, as the new normal becomes more clearly defined, there will be opportunities both for M&A into the U.K., and for diversification moves by U.K. and European companies."

Severin Brizay, EMEA head of M&A at UBS Group AG in London
"Many of the fundamentals are still in play for M&A activity to continue -- low growth, cash on balance sheets, access to cheap funding and investor support -- although this is going to be seriously tested over the next few months.
"Brexit will create some uncertainty for a period of time and uncertainty is a negative for M&A. Yet the U.K. will always present opportunities, and there is a bright spot in that any broad market-value correction will be favorable for private equity that have capital to invest.
"We will continue to see flows from Asia coming into Europe. The region remains an attractive investment for Asian buyers, particularly the Chinese."
Before it's here, it's on the Bloomberg Terminal.
LEARN MORE