Obama Confronts 'Precarious' Afghanistan, Brexit at NATO Summit
By and
The president hopes to shore up the alliance at Warsaw meeting

New troop deployments in Baltics are aimed at deterring Russia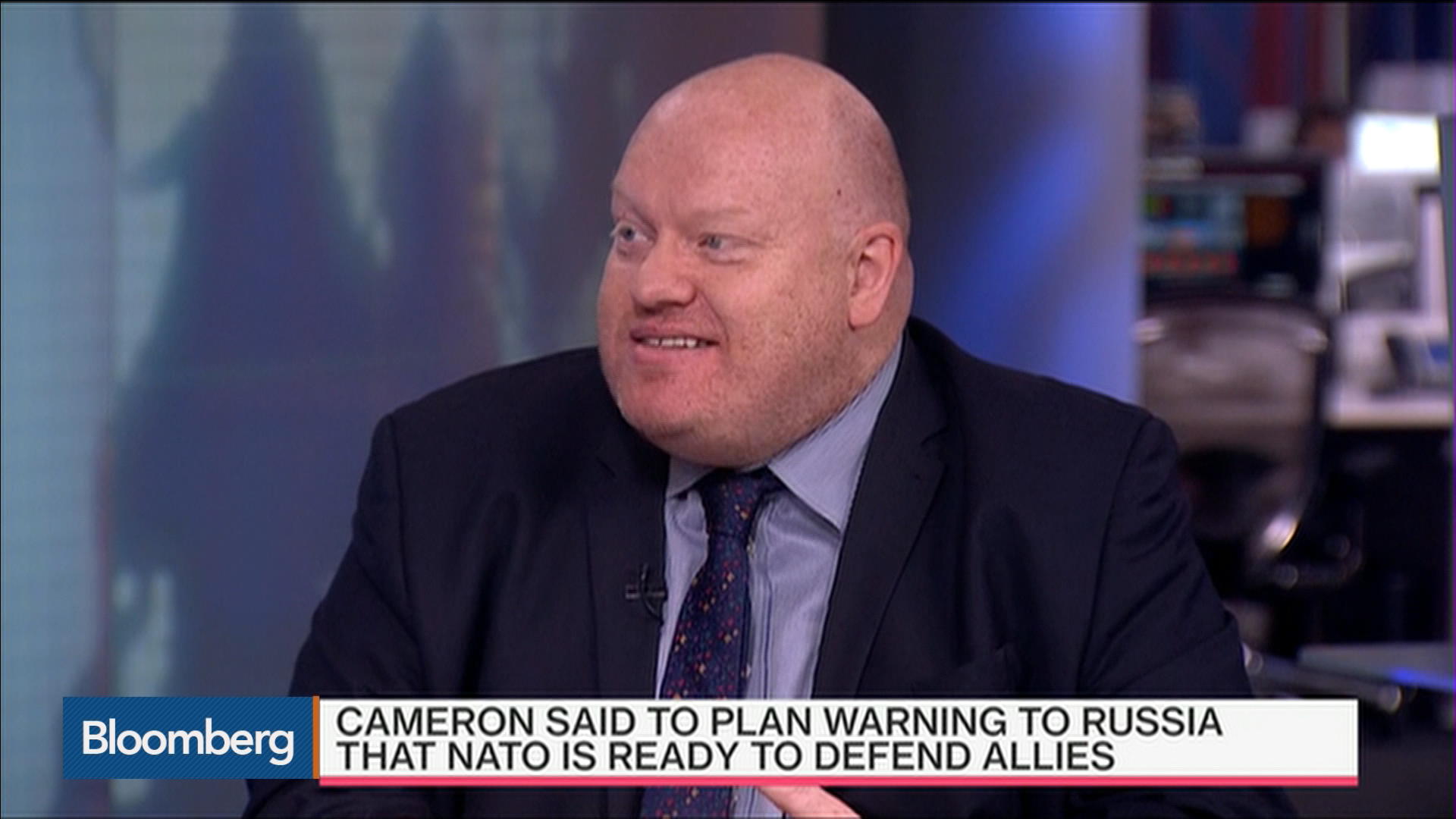 President Barack Obama will confront global challenges bedeviling his administration at his final NATO summit beginning on Friday, including a fraying European Union, a resurgent Russia, and an intractable conflict in Afghanistan.
For a president who has long preached the virtue of global collaboration and community, recent events, and the traction gained by Republican Donald Trump's nativist and isolationist bid for the presidency, are a disappointment. In Warsaw, Obama hopes this week's announcement that the U.S. will slow its withdrawal of troops from Afghanistan will be a catalyst for new security agreements and reaffirm the virtue of multinational alliances.
"We can look upon a world that has benefited enormously from the international order that we helped to build together," Obama said in a June 29 speech to the Canadian Parliament. "But we can see that same order increasingly strained by the accelerating forces of change."
White House aides say the war in Afghanistan, backed by a coalition of 41 partner countries, embodies Obama's multilateral approach to international conflicts. Obama said Wednesday he would keep about 8,400 troops in Afghanistan through the end of his administration, an acknowledgment that his successor will be left to resolve America's longest armed conflict.
Brexit Aftermath
The president will also seek to rally U.S. allies at the meeting to address problems that span the Middle East refugee crisis, global terrorism, and Russian aggression, White House deputy national security adviser Ben Rhodes told reporters.
The summit is Obama's first visit to Europe since the U.K. voted June 23 to leave the EU. The president's first meeting in Warsaw on Friday will be with EU President Donald Tusk and European Commission President Jean-Claude Juncker to discuss the so-called Brexit. On Saturday he'll meet with leaders of the U.K., Germany, France and Italy.
Michael O'Hanlon, a senior fellow in foreign policy at the Brookings Institution, said a priority at the summit would be reaffirming a common commitment to defense following the U.K. vote to leave the EU.
'Core Security'
"In the aftermath of Brexit, everybody showing how together they are on core security will be important, and some kind of reaffirmation of the British commitment to the alliance would be beneficial," O'Hanlon said in a phone interview.
Rhodes said that Obama will emphasize "our continued very strong support for the European project."
The summit is taking place in one of NATO's newest members, Poland, which shares a border with Russia and has expressed concern about its neighbor's predatory actions in Ukraine. Russia has sought to exploit disunity in Europe and within the NATO alliance, and Obama is expected to emphasize the importance of trans-Atlantic cooperation. European leaders have expressed alarm that Trump, if elected, might withdraw from NATO or reduce U.S. participation in the pact, which he has described as obsolete.
Obama's NATO counterparts are expected to announce new troop deployments to reassure the group's easternmost members of its commitment to their defense.
Troop Deployments
Four battalions of troops from NATO countries will be dispatched to the Baltic states and Poland to counter Russia, which has been increasingly hostile toward the alliance since annexing Crimea from Ukraine in 2014. Ukrainian President Petro Poroshenko will join Obama's meeting with European leaders on Saturday to discuss sanctions against Russia.
In the wake of the Brexit vote, it will be important for European leaders to reiterate their commitment to the sanctions, said Heather Conley, director of the Europe program at the Center for Strategic and International Studies in Washington.
"It's a big question about whether these sanctions can be sustained," she told reporters Wednesday. "This gets to the heart of why Brexit and other things matter so much."
Putin's Pledge
Obama in February proposed quadrupling funding for the deployment of heavy weapons and other military equipment to NATO countries in central and eastern Europe. The Defense Department described the $3.4 billion plan as deterrence against Russia.
Russian President Vladimir Putin, who has sparred with Obama over Syria, where Putin has propped up the regime of President Bashar al-Assad against U.S.-backed rebels, said NATO's increased focus on Russia was "confrontational." In a gathering of his ambassadors last week, he pledged to "respond appropriately."
In a telephone conversation with Putin on Wednesday, Obama expressed concerns over Russia's intervention in the Syrian conflict and urged Putin to work to end fighting in eastern Ukraine, according to the White House.
Before it's here, it's on the Bloomberg Terminal.
LEARN MORE