Monte Paschi Working With Authorities on Solution for Bad Loans
by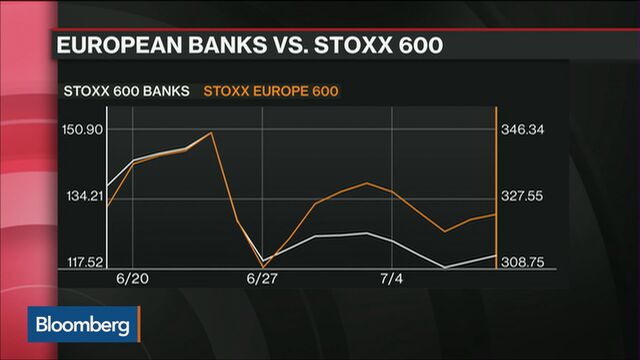 Banca Monte dei Paschi di Siena SpA is working "intensely" with authorities to quickly resolve its bad-loan burden, Chief Executive Officer Fabrizio Viola said.
Viola said Monte Paschi's board reviewed the European Central Bank's draft request that it reduce its non-performing loans, and the board agreed on a response, according to an e-mailed statement after markets closed Thursday. Monte Paschi will subsequently disclose details of the ECB's request once it receives a final version.
Monte Paschi, which is said to be the subject of bailout talks that have led to a deadlock between Italy and its European partners, said Monday that it was ordered by the ECB to offload 40 percent of its net non-performing loans by 2018. That preliminary request was discussed Thursday by the board, and the bank was asked to respond by Friday and submit a plan by Oct. 3.
Italy's third-largest bank had 46.9 billion euros ($51.9 billion) of soured debt at the end of 2015, almost half of which is not covered by provisions. The government is seeking to boost Atlante, a multi-billion-euro fund created to support troubled lenders, to help Monte Paschi and other firms dispose of their bad debt, people familiar with the matter have said.
The Italian government is also said to be in talks with the European Commission on a plan to recapitalize Monte Paschi di Siena. Those discussions are stuck on whether creditors should face losses if taxpayers' funds are used, according to people with knowledge of the matter.
Viola also said Thursday that the bank's performance in the second quarter was in line with trends seen in the first three months of the year.
Before it's here, it's on the Bloomberg Terminal.
LEARN MORE