Baseball Bats, Lies and Libor: The Fall of a Career Barclays Man
by
Peter Johnson sentenced to 4 years in prison by London court

Three ex-colleagues also imprisoned for as long as 6 1/2 years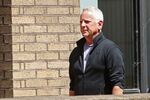 Peter Johnson wasn't in court during the trial of Barclays Plc traders accused of fixing Libor, yet the 61-year-old was always in the frame.
His ex-colleagues testified that he bullied them, oversaw the cheating on the desk that helped set a benchmark tied to trillions of dollars in securities, and even went so far as to punish one with a 12-inch baseball bat. The prosecutors' case hung on Johnson, and his former co-workers tried to place the blame on him.
Johnson, who pleaded guilty in October 2014, was sentenced to four years in jail by a London judge Thursday. Standing alongside him in court were ex-Barclays traders Jay Merchant, 45, Jonathan Mathew, 35, and Alex Pabon, 38, who received 6 1/2 years, 4 years, and 2 years and 9 months in prison for manipulating the London interbank offered rate. Johnson couldn't be sentenced until the conclusion of the trial.
As the prison terms were read out, Johnson, a white-haired man wearing a black zip-up top and blue jeans, showed little emotion. The hearing was his first court appearance since his plea, yet his shadow had loomed large in the three-month trial.
Old School
The picture painted of the man everybody called "PJ" was mixed. By some accounts, he was an old-school banker who bullied junior employees and lied to his bosses. Mathew said his supervisor routinely humiliated him for mistakes -- sometimes with a strike on the back of the head with the bat. The two men sat next to each other Thursday but didn't appear to communicate.
Yet Johnson also spent much of 2007 and 2008 sending e-mail rants to Barclays executives about the problems with Libor, in an apparent effort to draw attention to the flaws in the key benchmark. In mitigation arguments, his lawyer said Johnson's criminal behavior showed "a desire to please," while friends said in written statements to the court he was a "kind, loyal and straightforward" man.
Peter Charles Johnson graduated from Hull University in 1976 with a degree in French and German. He started as a graduate trainee at Williams & Glyn Ltd, a unit of Royal Bank of Scotland Group Plc, on the foreign-exchange and money-markets desk. A taste for banking took him to Barclays in 1981, where he spent the next 30 years, including spells in Tokyo and Singapore for the British institution. At home, he married and had three children -- a daughter and two sons.
For a QuickTake explainer on how the benchmark probes unfolded, click here
He climbed the ranks on the cash desk to become director of the U.S. dollar book in London, and even ran non-sterling liquidity management with a colleague for Barclays during the 2008 financial crisis. His success started to unravel in 2009 with the start of questions about Libor. By the time he faced the U.K. Serious Fraud Office in 2013, he'd been interviewed six times by the bank and multiple regulators across four years.
Libor was open to manipulation because there was little oversight in how banks reported the rates they would pay to borrow dollars from other financial institutions. The process was changed with a new administrator, annual audits, and a move to base the rate more wholly on real transactions rather than estimates.
E-Mails, Calls
E-mails and phone calls showed how Johnson, a senior Libor submitter, had acquiesced to requests from his derivative traders to change his rate submissions to suit their positions. In one particularly damning 2007 phone conversation, he said the submissions were becoming an "ethical and legal thing now because I'm patently giving a false rate."
Johnson was charged by the SFO along with five ex-colleagues from Barclays's London and New York offices in early 2014. All six men were accused of conspiring to manipulate Libor between 2005 and 2007. Co-defendants Stylianos Contogoulas and Ryan Reich are facing a re-trial in the case.
While waiting for prison, Johnson worked unpaid for a U.K. company on the upkeep of estates and lands. He was ordered to pay 114,501.19 pounds in confiscation and 30,000 pounds in costs by the judge.
The offense was "so terribly out of character," Johnson's lawyer, Hugo Keith, said at sentencing. "It will define his life."
Watch Next: Four Former Barclays Traders Sentenced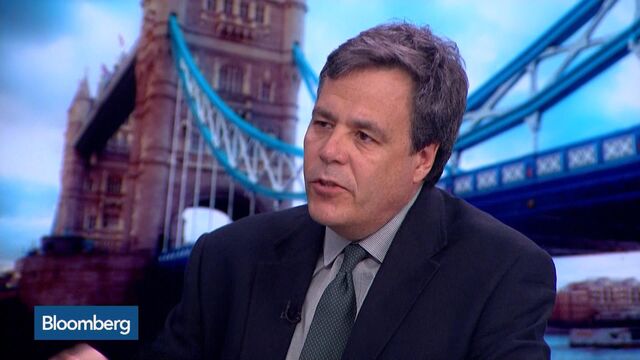 Before it's here, it's on the Bloomberg Terminal.
LEARN MORE