Apple's IPhone Sales Have Analysts at Odds
Upgrade rate, consumer health, and even Brexit are in the mix as Wall Street awaits the next model.
by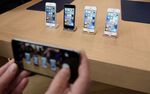 Apparently forecasting iPhone sales is harder than it looks. 
Analysts on Wall Street can't seem to agree on whether demand will be strong, weak, or flat. A lot goes into predicting sales for Apple Inc.'s most popular product. From the health of the consumer to the average time it takes a current user to upgrade, analysts covering the stock have much to consider when making their estimates. And yes, that includes Brexit.
"We are lowering our estimates for June and September quarters given potential for lower demand from macro uncertainty (Brexit related), currency volatility and lengthening replacement cycles," Citigroup Inc. analyst Jim Suva said in a note. He also points out that the average iPhone replacement rate has risen from roughly 24 months in 2013 to 28 months now. Furthermore, his models suggest that range could increase to as much as three years—not good news for Apple. Here's a look at his replacement forecasts: 

Brian White at Drexel Hamilton LLC was a bit more optimistic, calling the recent dip in Apple's stock a good time to buy, though recognizing that the older the current iPhone model gets, the worse it can be for the stock. "Although we recognize the weakness that typically occurs in the late stages of an iPhone cycle can be discouraging, and the macro environment remains more of a headwind than a tailwind, we believe Apple's valuation remains very attractive and the upcoming iPhone 7 ramp will ultimately return the company back to positive year-over-year iPhone unit growth by the second quarter of fiscal year 2017 based on our current model." (The new version of the iPhone is expected to be released later this year.)
Cowen & Co. analyst Timothy Arcuri wasn't as sanguine about Apple in the near term but said the company remains a good long-term investment. "While we still don't see positive estimate revisions for another few quarters, a new analysis suggests we are on the cusp of huge growth in the portion of the iPhone base that is more than 2 years old," he wrote in a recent note. "Either iPhone 7 is better than investors think, or we are looking at a iPhone 6-like (or even better) super-cycle in calendar year 2017."
Wall Street as a whole can agree on one thing, though: Some 42 of the 51 analysts covering the stock have buy ratings on it. Citigroup, Drexel, and Cowen have targets of $115, $185, and $125, respectively, and the overall average is $123.13. As Apple is currently trading at $96, the average would represent a 28 percent return over the next 12-months. 
Watch Next: Here's Why Apple Has a Big iPhone Problem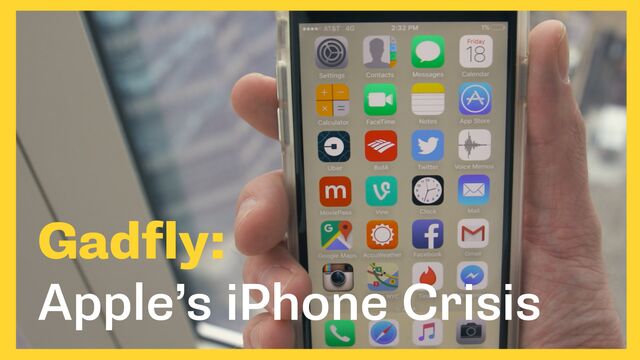 Before it's here, it's on the Bloomberg Terminal.
LEARN MORE