The 30-Year U.S. Treasury Hit a Milestone It Hasn't Seen Since the Financial Crisis
Another way of looking at the limitless thirst for government bonds.
by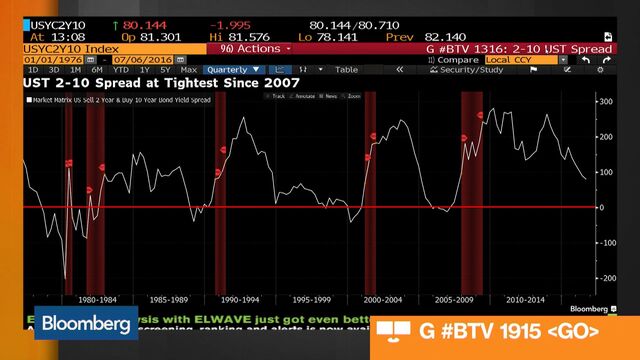 It's well known that investors are piling into sovereign bonds all around the world, sending yields to levels that have never been seen before. Just today we see that the Japanese 20-year and the Danish 10-year have seen their yields go negative.
Here's another way to visualize the limitless hunger for the safety of government bonds: The following chart shows a weekly look at the dividend yield on the S&P 500 (in white) vs. the yield on 30-year U.S. Treasuries (in blue).

As you can see, the gross 12-month dividend of the S&P 500 is greater than the yield on the 30-year Treasury for the first time since the very worst moments of the financial crisis in late 2008 and 2009. (The two lines first crossed last week, on June 27.) Prior to the crisis, this had never occurred before.
Bottom line: We're witnessing something happening with U.S. Treasury yields that has never been since outside of one of the greatest financial crises of all time.
Before it's here, it's on the Bloomberg Terminal.
LEARN MORE