Japan 20-Year Yield Goes Negative as Treasuries Rally to Record
By and
Brexit opens 'Pandora's box' of unprecedented events: Rabobank

Japanese, Aussie 10-year bond yields drop to all-time lows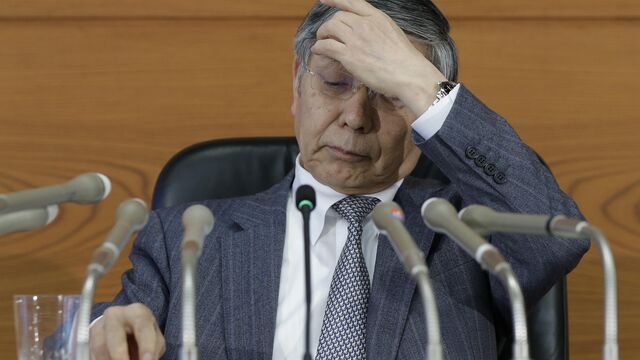 Japan's 20-year government bond yield dropped past zero for the first time as ultra-low yields worldwide failed to deter investors from rushing to buy the safest assets.  
Treasuries advanced for a fourth day as 10-year yields renewed a record low, with the fallout from the shock U.K. vote to leave the European Union clouding the outlook for global growth. Benchmark 10-year Japanese and Australian sovereign note yields also slid to unprecedented levels.

Almost $10 trillion of securities in the Bloomberg Global Developed Sovereign Bond Index yield less than zero, up from about $9 trillion a week ago, as growing concern about a U.K. recession and the effect on Europe add to lingering questions over China's slowdown and the robustness of the U.S. recovery. Bond investors can also draw encouragement from signals by global central bankers that they stand ready to boost stimulus. The Bank of Japan and European Central Bank are already snapping up sovereign debt, amid speculation the Federal Reserve could return to doing the same.
"There's concern about the stability of the whole system" together with "risk-aversion sweeping through the market," said Philip Marey, a senior markets economist at Rabobank International in Utrecht, Netherlands. Brexit "has more or less opened a Pandora's box, and people aren't certain what's coming next."
Records Tumble
The 20-year Japanese bond yield fell to minus 0.005 percent before yielding 0.024 percent as of 6:33 a.m. in New York, according to Japan Bond Trading Co. The 10-year note yielded minus 0.27 percent after dropping to a record minus 0.285 percent. The 30-year and 40-year yields reached unprecedented lows of 0.015 percent and 0.045 percent, respectively.
The yield on the 10-year Treasury note slipped five basis points to 1.33 percent, after declining to 1.3180 percent for the first time. The 30-year bond yield fell five basis points to 2.11 percent, after marking a new low of 2.0984 percent.
Australia's 10-year yield was 8 basis points lower at 1.87 percent, after earlier reaching an unprecedented 1.84 percent.
Three asset managers froze withdrawals from U.K. real-estate funds, helping drive the pound to a fresh 31-year low against the dollar Wednesday. Commentators are scanning Europe for the next country to break ranks, floating terms like "Frexit" and "Quitaly."
Abenomics Undone
Central banks including the Fed and BOJ have stressed they're watching for potential fallout in their own economies. The pressure is building for Japan's central bank to add to stimulus, as an accelerating surge in the yen threatens to wipe out the effects of more than three years of monetary easing. In the U.S., fed fund futures signal only an 8 percent change of higher interest rates this year.
The average yield on securities in the Bloomberg Global Developed Sovereign Bond Index reached a record-low 0.4 percent.
"In the risk-off environment produced by international events, there is a global rush to buy super-long sovereign debt," said Hideo Suzuki, the chief manager of foreign exchange and financial products trading at Mitsubishi UFJ Trust & Banking Corp. in Tokyo. "Bonds that still offer some yield are going to be most in demand."
Before it's here, it's on the Bloomberg Terminal.
LEARN MORE