Photographer: Alessia Pierdomenico/Bloomberg
Italian Bonds Brace For What Could be the Next Big European Risk
Uncertainty from Italy referendum could drive bonds down
by , , and
Italy's constitutional referendum, seen as among this year's biggest political risks in Europe, is increasingly on investors' radars as it threatens to drive selling pressure on the nation's government bonds.
Italy's 10-year yield now trades above Spain's, and the spread between the two widened on June 29 to the most since February 2015.
JPMorgan Chase & Co. expects Spanish bonds to edge out their Italian peers should voters reject Prime Minister Matteo Renzi's proposed constitutional reform. Meanwhile, Pacific Investment Management Co. says any declines in Italian debt due to political uncertainty from the referendum, expected to be held in October, could present a chance to buy.

Here's what investors and analysts say:
Pacific Investment Management Co.
If the constitutional referendum doesn't go through, it would pave the way for prolonged political uncertainty and Italian government bonds may sell off, portfolio manager Nicola Mai says in an interview.
That said, any selloff could offer an opportunity to buy given low near-term risk of a new populist and anti-European government led by Five Star Movement, Mai adds.
JPMorgan Chase & Co.
A vote for constitutional reform would be seen as an endorsement of Renzi's program and it's likely to keep Italian spreads close to Spain's, analysts Gianluca Salford, Aditya Chordia write in a note to clients.
Meanwhile, any vote against the reform would make a new grand coalition government more likely than elections. JPMorgan expects Spanish bonds would emerge as a clear winner in this instance, with Italy likely to be 20 to 25 basis points cheaper versus Spain.
Citigroup Inc.
The referendum is the most important signpost for Italy over the next six to 18 months, analyst Harvinder Sian writes in a note to clients.
The vote could result in a political vacuum, early elections, or the appointment of a technocratic government by 2017. There's increasing evidence all political forces in Italy, including some parts of Renzi's own party, are strongly opposed to the reform, raising risk of a political crisis, Sian writes.
Opinion polls also show a majority of voters are now against the reform, and any gain in the popularity of opposition party Five Star Movement would add to fears of a referendum on euro membership.
Meanwhile, Renzi's bid to get state aid for Italian banks raises the likelihood of more negative headlines about funding needs. Any deal on this could come at a very heavy price, possibly including the removal of zero risk weights, which could lead to wider periphery spreads, Sian adds.
Citigroup doesn't expect any other In/Out referendums on membership in Europe or in the euro area in the near term.
Societe Generale SA
Italy's prospects are clouded by risks related to the October referendum and banking-sector woes, as well as the impact of Brexit on trade and uncertainty, analysts led by Patrick Legland write in a note to clients.
If the reform bill is voted down, Renzi's resignation would require the president to find a new government leader and that could lead to early elections, the analysts write.
The FTSE MIB Index has become a proxy for the impact of heightened political, economic, and financial uncertainties in Europe. While Italian nominal bond yields are supported by the European Central Bank's quantitative easing program, wider spreads versus German debt and rising credit-default swaps paint a more cautious picture.
Watch Next: How Precarious a Position Are Italy's Banks in?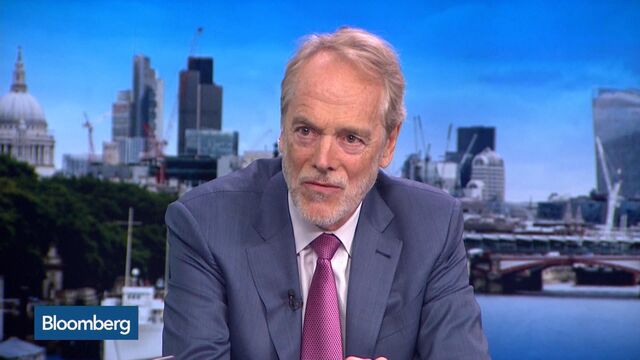 Before it's here, it's on the Bloomberg Terminal.
LEARN MORE