Fed's Tarullo Says It's Hard to Judge Scale of Brexit Fallout
By
Financial system 'reasonably well prepared' for initial shock

There will be some 'inhibiting' effect, especially in U.K.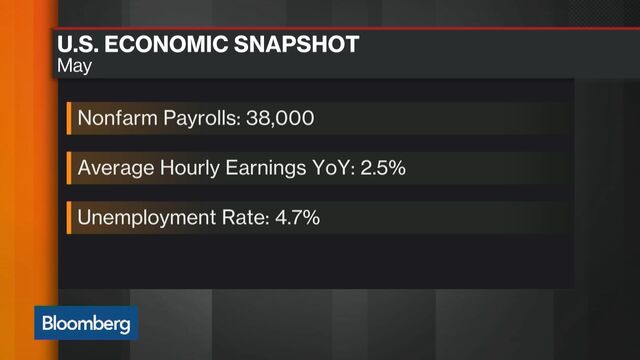 Federal Reserve Governor Daniel Tarullo said the global financial system has weathered the initial shock of Britain's vote to leave the European Union, but it isn't possible to know how much drag the ensuing uncertainty will ultimately inflict on growth.
"There will be some inhibiting effect, particularly in the U.K. and the euro zone on investment and maybe on household behavior," Tarullo told an audience at a Wall Street Journal Breakfast in Washington Wednesday. "None of us really knows the magnitude of it and I doubt that there will be moment when people will say Brexit is done."
Bond yields slumped to record lows at the potential risks from Britain's June 23 referendum continued to vex financial markets, and investors have scaled back expectations for a Fed rate hike by December to about 8 percent. They will get more clues on the thinking of policy makers prior to the vote when the U.S. central bank releases minutes of its June meeting at 2 p.m.
Fed Minutes Could Still Hold Important Clues Post-Brexit Vote
Tarullo said the Fed would be monitoring post-Brexit developments, though he said that the search for havens by investors had gone as expected so far.
"That was just the first chapter in developments and we will be monitoring the macro economics developments closely," he said. "The impact of Brexit as it transmits to the economy is just going to run into the impact and effects of a lot of other developments as well."
Before it's here, it's on the Bloomberg Terminal.
LEARN MORE