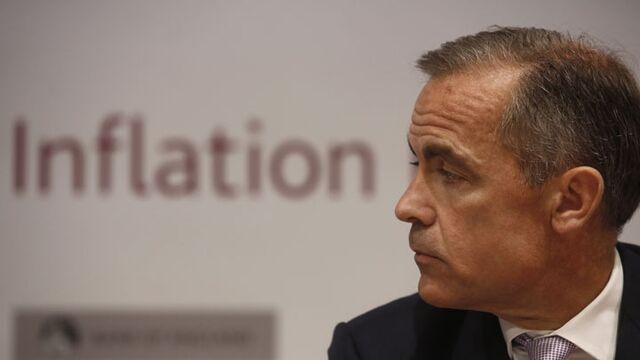 Even the U.K.'s rock star central banker has his limits. No, really. 
After emerging as the only person with a plan in the wake of Britain's shock decision to split from its biggest trading partner, Bank of England Governor Mark Carney has repeatedly said the tools available to him can't solve everything. This chart from the euro area goes some way to showing why: while central bankers can boost the availability of credit, they can't force businesses or consumers to take it.

Speaking at a press conference in London on Tuesday, Carney acknowledged exactly this:
"If we do see a slowing in credit growth, it will be demand driven not supply driven." 
And, even more explicitly: 
"The decisions about demand for credit will be more governed by the degree of uncertainty about the future relationship with Europe, future structure of this economy, how quickly that's resolved ... It will be more governed not by the plans of the Bank of England and what we're putting in place -- we'll do our core job to help -- but by plans of others which are still being formulated."
And that's the rub. With the two main political parties in chaos, leaving a yawning leadership vacuum, it is likely to be months before any detailed plans are spelled out. While current Chancellor of the Exchequer George Osborne has signaled he's no longer seeking a budget surplus by 2020, uncertainty will prevail until a new Prime Minister is in place.
And that leaves Carney leading the charge until at least September. 
"The BOE can make sure banks are able to allocate sufficient credit, but there's only so much else it can do," said Chris Hare, an economist at Investec in London and a former BOE official. "Carney's acknowledging that if there are limits to monetary policy, perhaps the fiscal side should do more to boost aggregate demand and demand for credit."
Before it's here, it's on the Bloomberg Terminal.
LEARN MORE