Brexit, Backstabbing and Betrayal: A Guide to Tory Elections
by
Winner will chart Britain's difficult course out of the EU

May, Leadsom, Gove are now the final three in the race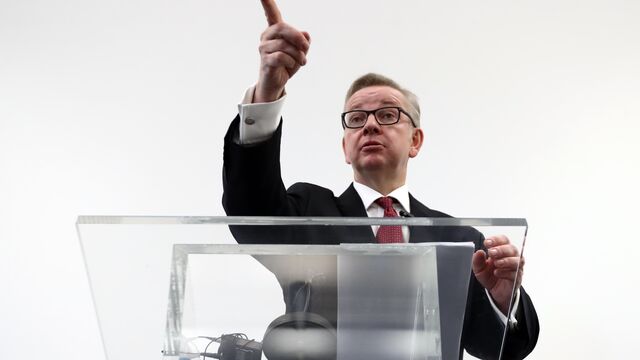 The U.K.'s rejection of the European Union has thrown the country's two biggest parties into open warfare. Among the political casualties were Prime Minister David Cameron and the man many thought would succeed him, Boris Johnson. 
The Conservative Party is now electing a new leader and prime minister. He or she will have to take some of the most difficult decisions faced by any premier since World War II.
Here is a guide to the leadership contest: 
Who is running to be Conservative leader?
There are now three names left in the race after Tuesday's first poll of 330 Conservative lawmakers. They are Home Secretary Theresa May, Energy Minister Andrea Leadsom and Justice Secretary Michael Gove.
May took a clear lead in the initial round of voting, winning 165 votes compared to Leadsom's 66 and Gove's 48. Former Defence Secretary Liam Fox was eliminated after garnering just 16 votes and Pensions Secretary Stephen Crabb withdrew after securing 34. Both endorsed May.
While Gove and Leadsom backed Brexit, May gave low-profile support to "Remain" and now says the referendum result needs to be respected. Gove faces accusations of having betrayed Cameron and Johnson to get to this stage. Previously little known, Leadsom has enjoyed some momentum although her careers in politics and financial services are now under scrutiny.
To read more about the men and women vying for the Tory Crown, click here.
When does the voting continue?
The next round of voting is on Thursday between 9 a.m. and 4 p.m., with the result announced shortly afterwards. The candidate with the least support is then eliminated. With the field down to two, the final choice goes to party members eligible to vote in a postal ballot. The result will be announced on Sept. 9.
Britain is in crisis. Do we have to wait?
Not necessarily. With May enjoying the overwhelming support of lawmakers, her rivals might choose to drop out. That would remove the need to go to the party members and allow for a new prime minister in the next two weeks. But Brexit supporters may demand a run-off given May wasn't in their camp. May has said she doesn't want a coronation and pro-Brexit Leadsom, now in second place, has said there shouldn't be one.
Can I vote?
Not unless you joined the Conservative Party more than three months ago. Tories looked on with some amusement last year as thousands of left-wing activists paid three pounds ($4) to sign up as Labour supporters so they could vote in the party's last leadership election. Committed socialist Jeremy Corbyn won and the party has been gripped by turmoil ever since.
What does the typical Conservative look like?
Membership of the Conservative Party stands at 150,000 -- almost 120,000 less than Labour -- and near historic lows. Back in 1953, the party reported 2.8 million members. Among registered backers, there is a predominance of men, retirees and the managerial middle class, studies show. 
The average Tory voter tends to be older, from a more privileged background and more educated.
Will the winner also be prime minister?
Yes. It is a feature of Britain's parliamentary democracy that the prime minister is the leader of the party that can command a majority in the House of Commons, the U.K. Parliament's lower house.
The Conservatives have 330 lawmakers in the 650-seat lower chamber. Once a victor emerges, he or she will be invited to visit the Queen and form a government. 
How nasty can this get?
It's no coincidence that the original "House of Cards" was a British series, broadcast on the BBC in 1990.
In a sign of how bitter things have become, Rachel Johnson, Boris's sister, described Gove as a "political psychopath" in a column for the Mail on Sunday after torpedoing her brother's ambitions. 
Even the 'Iron Lady' was not spared. Margaret Thatcher's downfall after an 11-year rule was devastatingly swift and sudden -- and incidentally was also due to a bitter split about Britain's future in Europe.
Why are they called Tories?
The word "Tory" has had various meanings through British history. 
It derives from a Gaelic word meaning "outlaw" or "thief" and was originally used to describe Irish rebels who opposed Oliver Cromwell's conquest of Ireland in the 17th century. It evolved into a general term to describe strong supporters of the monarchy, including during the American Revolution.  
It has commonly been used to describe the Conservative Party since 1832.
Before it's here, it's on the Bloomberg Terminal.
LEARN MORE