What Markets and the Economy Looked Like the Last Time the Pound Was This Low
The U.K. economy has a whole different set of problems today.
By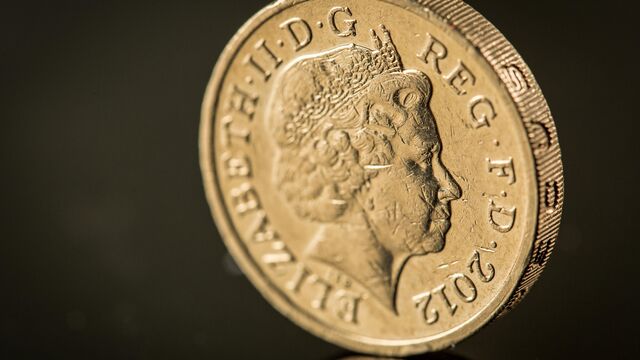 This morning the British pound gave up its bounce following the Brexit referendum crash and made lows not seen since 1985. 
While the current lows date back 31 years, the pound last dropped below today's levels in 1984. With this in mind, it is worth taking a look at the condition of the U.K. economy the last time the currency was under $1.31. 
We can start with sterling itself. The recent crash aside, it has been relatively stable for the past half decade compared to the previous low, which came after four years of weakening that had seen it trade higher than $2.44. In each of the below charts, the yellow line shows the levels from 1979 to 1984; the white shows the last five years up to today.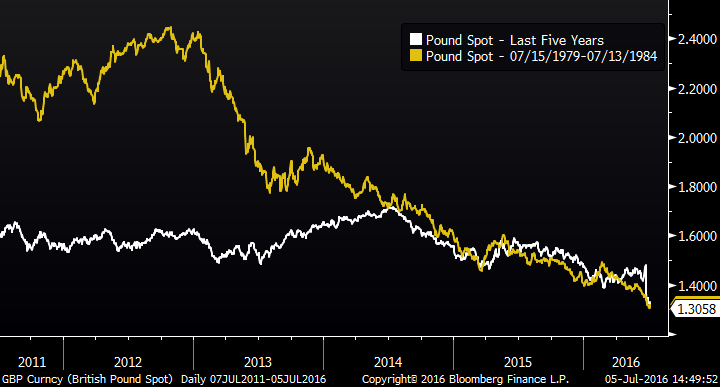 Unemployment in the United Kingdom is in a much better position now than it was then, where it had risen from 5.70 percent to 11.90 percent over the previous five years.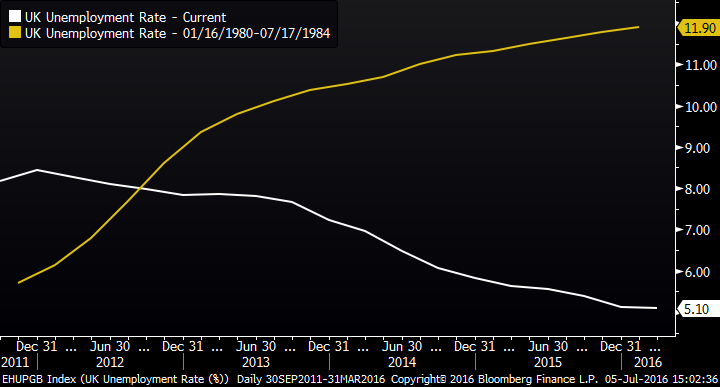 Inflation is in a much, much better place. The high in the U.K.'s Retail Price Index in the past five years was 5.6 percent and is currently well below 2 percent. In the early 1980s it had run as high as 18.1 percent and was at 5 percent in 1984.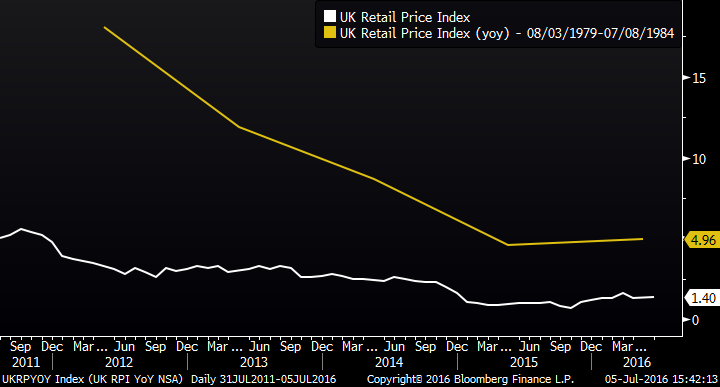 So far, the data seem to point to the United Kingdom being in a much better stance at the moment to weather the coming storm. But there are some other factors that need to be looked at. For starters, the U.K. sovereign is in a much worse debt position.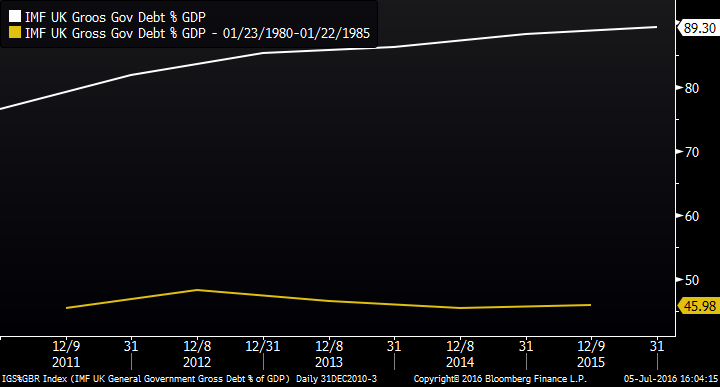 The current account position of the country was still positive in the early 1980s.