Viking Global's Hedge Fund Fell in June as Brexit Roiled Markets
by
Andreas Halvorsen's fund declined 2.5 percent last month

Viking is down almost 6 percent this year through June 30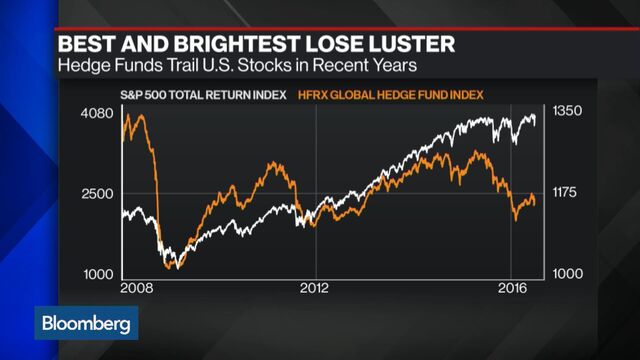 Andreas Halvorsen's Viking Global Investors, the $30.3 billion hedge fund that wagers on and against stocks, lost money in June as the U.K. vote to exit the European Union sparked turmoil in global equities.
The fund dropped 2.5 percent last month and 5.8 percent for the first half of the year, according to a person with knowledge of the matter who asked not to be named.
Equity funds struggled after $3.6 trillion in market value was wiped out from global stocks in the wake of the British vote. The Standard & Poor's 500 Index tumbled more than 5 percent in the two trading days after the decision, then reversed losses as central banks signaled they were ready to support markets. Hedge Fund Research's HFRX Equity Hedge Index declined 1.5 percent last month.
Rose Shabet, Viking's chief operating officer, declined to comment.
Other long-short equity funds have struggled this year. Lansdowne Partners's biggest fund fell 4.1 percent last month through June 24th, widening its loss for the year to almost 14 percent. The fund has a stake in Lloyds Banking Group Plc, which plummeted 21 percent on the day of the vote.
However, Horseman Capital Management, which made bearish bets on stocks ahead of the referendum, gained 10.4 percent in its biggest hedge fund last month.
Before it's here, it's on the Bloomberg Terminal.
LEARN MORE