U.K. Economy May Face Contraction as Brexit Bites, Gieve Says
By and
Former BOE Deputy Governor predicts drop in investment

Commercial property market may encounter 'sharp hit'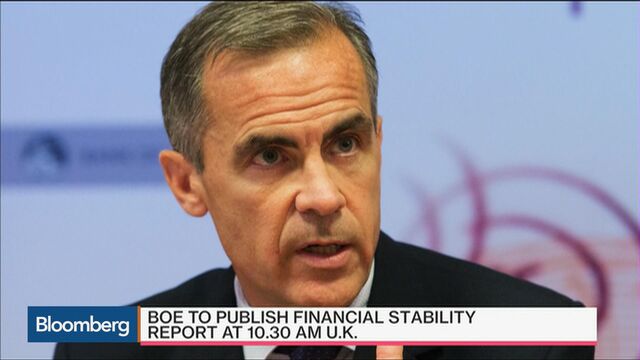 Britain's economy is likely to grind to a halt and may start contracting as businesses and shoppers react to the vote to leave the European Union, according to John Gieve, a former deputy governor of the Bank of England.
"I am expecting quite a sharp reduction in investment spending, a sharp hit to the commercial property market, probably a check to consumer spending, all of which could push us towards zero or below growth this year and the beginning of next," the veteran of the 2008 financial crisis told Bloomberg Television on Tuesday.
Commercial-property companies have slumped after Standard Life Investments suspended trading in its 2.9 billion-pound ($3.8 billion) U.K. Real Estate fund on Monday as redemptions surged in the wake of the so-called Brexit vote. BOE Governor Mark Carney said before the referendum that a choice to leave might lead to a slump, and confidence of British executives has since plunged, according to a survey published on Tuesday.
"Their analysis before the vote was that it would have the impact of pushing us towards a recession and I don't think he can prevent that," Gieve said. "But next week, for example, if he was to announce a cut in interest rates and resumption of QE, if the government was to follow up George Osborne's recent statement and actually increase spending a bit," then "they are all available means to cushion the impact."
Free Trade
The former civil servant also predicted that the "long, drawn out process" of Britain renegotiating its relationship with the EU would lead to a reduction in free trade, which he said some economists had put as high as 3 to 5 percent over a period of years.
Gieve said the situation was "unprecedented" and "we simply don't know" what the long-term impact will be.
"I think the focus from now is what's the prospect for bank lending," Gieve said. "Will this shock lead to a contraction of credit?"
Before it's here, it's on the Bloomberg Terminal.
LEARN MORE