Is the European Central Bank slightly moving the focus of its bond-buying toward the euro area's periphery? This is what a study carried out by Unicredit Bank's Elia Lattuga on the latest data on quantitative easing suggests.
The ECB's government-bond purchases (which make up the most of the 80 billion euros per month bought under quantitative easing) are supposed to be carried out according to the ECB's capital key -- the amount of capital each country has paid into the central bank, proportionally to the size of its economy and its population.
 But this principle has always been bent a bit, to accommodate the fact that some smaller countries at the bloc's fringes have few, if any, bonds available for buying. This means that countries with a large debt market, such as Germany, have somewhat exceeded their quota to make up for the shortfall, as the chart below shows:




However data on June purchases, published on July 4, suggest that the ECB has been relying more and more on periphery countries such as Spain and Italy to supplement the lack of debt from smaller nations.



The reasons for this could be many. On the one hand, the flight to safety after the U.K.'s vote to leave the European Union means that a wider swathe of German bonds have yields below the ECB's deposit rate of minus 0.4 percent. Stronger purchases of periphery bonds could help contain the pressure on the region's countries that are most vulnerable to post-Brexit turmoil.

For instance, directly after the result of the U.K. referendum was released on June 24, the yield spread between 10-year Italian debt and German bunds rose to the most in over a year. For equivalent Spanish securities, the spread reached the most since 2014. Instead of a big-bang approach to dealing with market events, the ECB's existing programs could be helping it to keep a lid on stress.
President Mario Draghi has always assured that the ECB's QE has an in-built flexibility that allows it to respond to market conditions. 
 "There are a variety of reasons that could lead to departures from capital keys," says Lattuga. "They all relate to some kind of constraint that the ECB faces towards the market, for instance the level of yields compared to the deposit rate or availability of bonds. That said, it is a factor that could lend some support to those countries receiving higher purchases."
Watch Next: Why is Everyone Concerned About European Banks?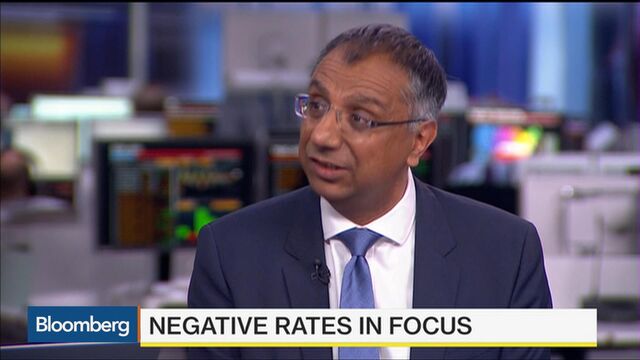 Before it's here, it's on the Bloomberg Terminal.
LEARN MORE