Carney Set to Extend BOE Crisis Management Using New Tools
by
Governor to present financial-stability assessment on Tuesday

Banks may get help with capital minimums, Bloomberg reported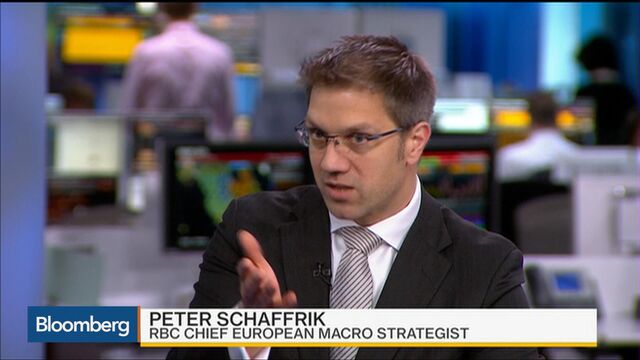 As Britain stares at the prospect of another financial crisis, Mark Carney is breaking open an emergency toolkit that was created after the last one.
Britain Votes for Brexit: Full Coverage
The Bank of England governor has been in full flow since the U.K.'s shock vote to leave the European Union and is set to make his third appearance in 12 days on Tuesday to address the threats facing the financial system. He'll outline the macroprudential tools available to support the economy, boost business lending and encourage investment -- and may ease capital requirements for lenders.
Britain's decision to split with its biggest trading partner has roiled markets, rattled investors and left a political vacuum that made Carney a beacon of stability. After signaling a willingness to cut interest rates and offering funds to banks, the governor last week pledged to take any further action needed to support financial stability as he warned of high uncertainty and a deteriorating economic outlook.
"The BOE has more instruments to use now than during the financial crisis," former Deputy Governor John Gieve, who was in charge of financial stability at the central bank during the run on Northern Rock Plc in 2007, said in a telephone interview. "What they can flex here is the speed at which they require banks to move toward the new standards on liquidity and capital."
Brexit Dominates
The 11-member Financial Policy Committee -- set up in 2011 -- met last week and is scheduled to release its bi-annual Financial Stability Report at 10:30 a.m. in London on Tuesday. The BOE will also hold a liquidity operation that day, while the week will also see the Monetary Policy Committee beginning meetings that make up this month's decision round, with an announcement due on July 14.
The governor will give a press conference on Tuesday, 30 minutes after the publication of the report, where the implications of Brexit and what officials can do to mitigate the impact will probably dominate. The BOE is planning to cut banks' capital requirements -- reversing a decision it took in March to raise the countercyclical buffer for U.K. exposures -- according to people with knowledge of the discussions, Bloomberg reported on Friday.
Samuel Tombs, an economist at Pantheon Macroeconomics, said officials could also enhance incentives for business lending or relax their tone on mortgage lending.
Credit Flows
"We'll see more emphasis on measures to ensure the flow of credit to the economy remains steady," Tombs said in a telephone interview. "The BOE will be cautious about cutting bank rate and QE because of the inflation outlook, so they will focus on supporting the banking system with measures such as the countercyclical capital buffer."
Any variation of the buffer would mark a step change from the tone of the last Financial Stability Report in December, when Carney said conditions had shifted out of their post-crisis phase. Now he's facing a dramatically different outlook, with almost three quarters of respondents to a Bloomberg survey conducted after the referendum saying the economy will slip into a recession for the first time since 2009.
Important Signal
"Halting the buffer would have no immediate practical impact on banks' balance sheets as the BOE only told banks in March that they would have to start building up extra capital from 29th March 2017," Lee Hardman, a strategist at Bank of Tokyo-Mitsubishi UFJ Ltd. in London, wrote in an e-mailed note on Monday. "However, it would provide an important signal showing that the BOE is willing to act to support credit conditions in a weaker economic environment."
Officials may also raise their rhetoric on the U.K. current-account deficit after the Brexit vote heightened concern that foreign investors may be less willing to finance the shortfall via inward investment. The gap stood at 32.6 billion pounds ($43 billion) in the first quarter, or 6.9 percent of economic output, leaving the nation reliant on what the governor has described as the "kindness of strangers."
Any measures will form part of a wider plan to bolster economic strength at a time of uncertainty. Chancellor of the Exchequer George Osborne has suggested he is no longer seeking a budget surplus by 2020, while the leading candidates to replace Prime Minister David Cameron have also signaled flexibility on the goal.
The BOE will probably actively use macroprudential tools such as loosening banks' capital requirements, Barclays' economists including Antonio Garcia Pascual wrote in a note.
That "would enable banks to free up capital and improve their profit margin if the capital is used for lending or other higher-yielding investments," they wrote. "It would also signal that the BOE believes that banks are sufficiently well capitalized to withstand lowering the buffer to deploy capital, and hence avoid an economic slowdown."
Before it's here, it's on the Bloomberg Terminal.
LEARN MORE