Netflix's International Domination Delayed, But Not Derailed: Friday's Analyst Actions
Netflix a buy, says Canaccord Genuity.
by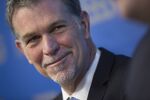 Netflix's international domination has been delayed but not derailed, says Canaccord Genuity
Netflix Inc.'s stumble with international subscriber growth belies a "long runway" for growth abroad in the future, according to Canaccord Genuity.
Analyst Michael Graham chalked up the weakness in the stock, which is off more than 30 percent from its 2015 peak, to subpar guidance on its estimated expansion outside the U.S., but sees any headwinds on this front as temporary in nature.
"Our deep dive analysis of Netflix's international markets (several of which were just launched during Q1) suggests the company can achieve 85% and 84% of our 2020 and 2025 international subscriber forecast simply by focusing on the wealthiest households in the 13 countries with the most T.V. households," he wrote. "Our analysis suggests a long runway for international sub growth in Q4 and beyond, and we believe this is the key metric for the stock through next year at least."
The analyst initiated the stock with a 'buy' rating and price target of $120.
Don't hold your breath for payouts from CVR, warns Piper Jaffray
CVR Refining LP is sinking amid a downgrade by Piper Jaffray analyst Jeff Dietert.
The analyst slashed his earnings estimates for fiscal years 2016 and 2017 to $0.01 and $0.03 from $0.52 and $1.10, warning that the company might not be able to deliver cash distributions to shareholders until the second half of next year.
"We are cutting our earnings and cash distribution estimates consistent with disappointing 2Q refining margin indicators, as well as elevated product inventories that could continue to pressure margins during 2H'16 and 2017," he wrote. "Considering that many investors own the units for cash distribution, the expected lack of distributions could weigh on the stock."
A pipeline that runs between Kansas City and Coffeyville, Kansas, one of the refiner's locations, has been out of service, which has weighed on the firm's ability to move product and thus limited output.
Dietert lowered his rating to 'underweight' from 'neutral' and lowered his price target to $3 from $8.
As of 7:48 a.m. New York time, shares were down 8.8 percent in the pre-market trade.
Qualcomm doesn't know what kind of company it wants to be yet, says Evercore
Brexit will hit the revenues of semiconductor companies, warned Evercore ISI.
"We do not envision a global recession, though the turmoil in the EU could weigh on worldwide nominal GDP thereby slightly negatively impacting global Semiconductor revenues," writes Analyst C.J. Muse. "With the E.U. contributing 20 percent of worldwide GDP, there is clear cause for concern – particularly in manufacturing segments (i.e. industrial, auto)."
However, Evercore's downgrade of Qualcomm Inc. comes from more company-specific concerns.
The firm hasn't made a "decisive pivot" towards growth through acquisitions or value by cost-cutting, according to Muse, who said he saw "few catalysts to warrant [a] material move higher."
Moreover, analysts remain too optimistic on the company's earnings prospects in 2017, he added.
Evercore cut Qualcomm to 'hold' from 'buy' and trimmed its price target to $55 from $60.
SolarCity is getting taken out on the cheap, Credit Suisse laments
Analysts at Credit Suisse Group AG are getting more optimistic that a deal between Tesla Motors Inc. and SolarCity Corp. will go through "despite our concerns on corporate governance along with limited strategic and financial rationale for the transaction in the near-term."
And that makes SolarCity a less attractive stock to own, writes analyst Patrick Jobin.
He downgraded the stock to 'neutral' from 'outperform' and lowered his price target to $27 from $38.
"Our fundamental view that SCTY is grossly undervalued remains unchanged," the analyst added. "Price [is] too low for SCTY in our view; could be a steal for TSLA shareholders, but we yield to the power of Musk."
Before it's here, it's on the Bloomberg Terminal.
LEARN MORE