Kyle Bass Says China's Corporate Bond Market Is 'Freezing Up'
By and
Company defaults have more than doubled since last year

China's corporate debt market contracted by a record in May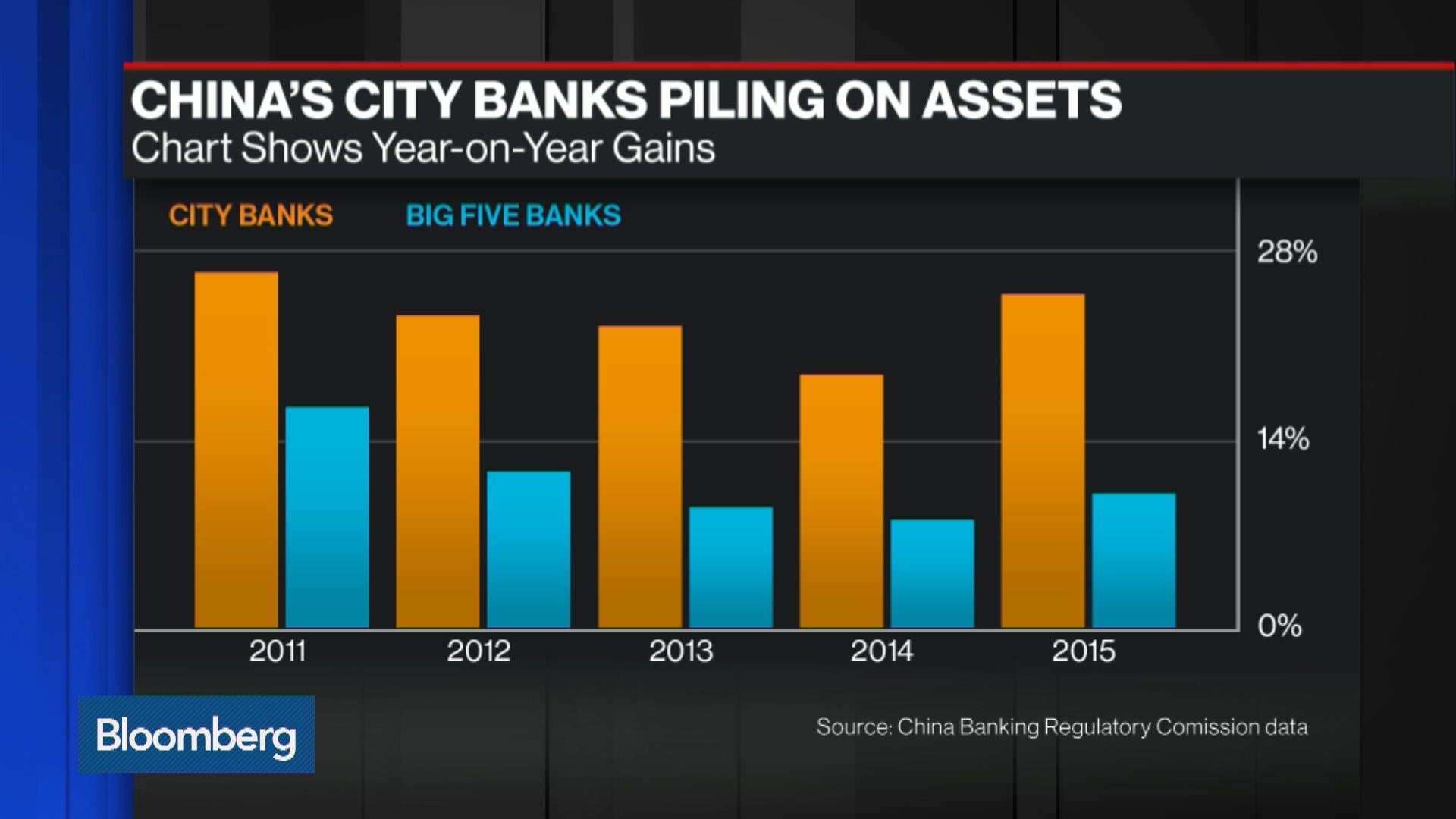 Kyle Bass, the hedge-fund manager who's wagering on a devaluation in China, said the country's $3 trillion corporate bond market is "freezing up" amid rising defaults and canceled debt sales.
"We're starting to see the beginning of the Chinese machine literally break down," Bass, the founder of Dallas-based Hayman Capital Management, said in an interview on Real Vision, a subscription video service for investors.

China's corporate bond market contracted by a record in May as tepid economic growth and a raft of missed payments spooked investors. Seventeen publicly-traded Chinese bonds have defaulted so far this year, up from six in 2015, and at least 188 firms have scrapped or delayed debt sales since the end of March, according to data compiled by Bloomberg.
Bass, who rose to fame after prescient bets against U.S. subprime mortgages, has so far had less success with his China wagers, saying they've contributed to his "terrible" performance over the past two years. While his corporate bond warning follows signs of market stress, there's no evidence yet of a collapse. Yields on junk-rated Chinese debt fell the most this year in June, while companies were able to sell 1.85 trillion yuan ($278 billion) of onshore notes in the second quarter.
WMP Concern
Defaults have ramifications beyond the corporate debt market, according to Bass. They also threaten to undermine the $3.5 trillion market for wealth management products, which raise money from Chinese individuals to invest in bonds, stocks and derivatives, he said. The products receive less regulatory oversight than banks and often have mismatches between their maturities and underlying assets.
Bass said in February that China's lenders may suffer losses more than four times those at American banks during the 2008 credit crisis. He also predicted the yuan will fall in excess of 30 percent.
In the Real Vision interview, Bass reiterated that China's lending binge in recent years has created "the largest macro imbalance in world history." He expects bank losses of $3 trillion to trigger a bailout, with the central bank slashing reserve requirements, cutting the deposit rate to zero and expanding its balance sheet -- all of which will weigh on the yuan.
'Not Armageddon'
"They're going to do everything the U.S. did in our crisis," said Bass, who has gone public with his China views since at least October. "Every single thing the Chinese central bank and central planners have to do is currency negative for them."
Some economists, including those at China International Capital Corp., have pushed back against Bass's prediction, saying the hedge fund manager exaggerates problems in the Chinese banking system. While the yuan is weakening, its 2.4 percent drop against the dollar this year has been gradual.
The Chinese government wants a devaluation, but "they just want to do it on their terms," Bass said.
Despite his pessimism, Bass said China has the means to address the problems in its financial system. If the country cleans up its banks and allows the currency to depreciate "materially," he said the conditions would be right to buy.
It will be "the greatest time ever to invest in Asia," Bass said. "It's not Armageddon."
Before it's here, it's on the Bloomberg Terminal.
LEARN MORE