France Cracks Down on Factory Farms
A viral video campaign has moved the government to act.
By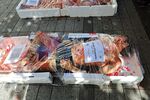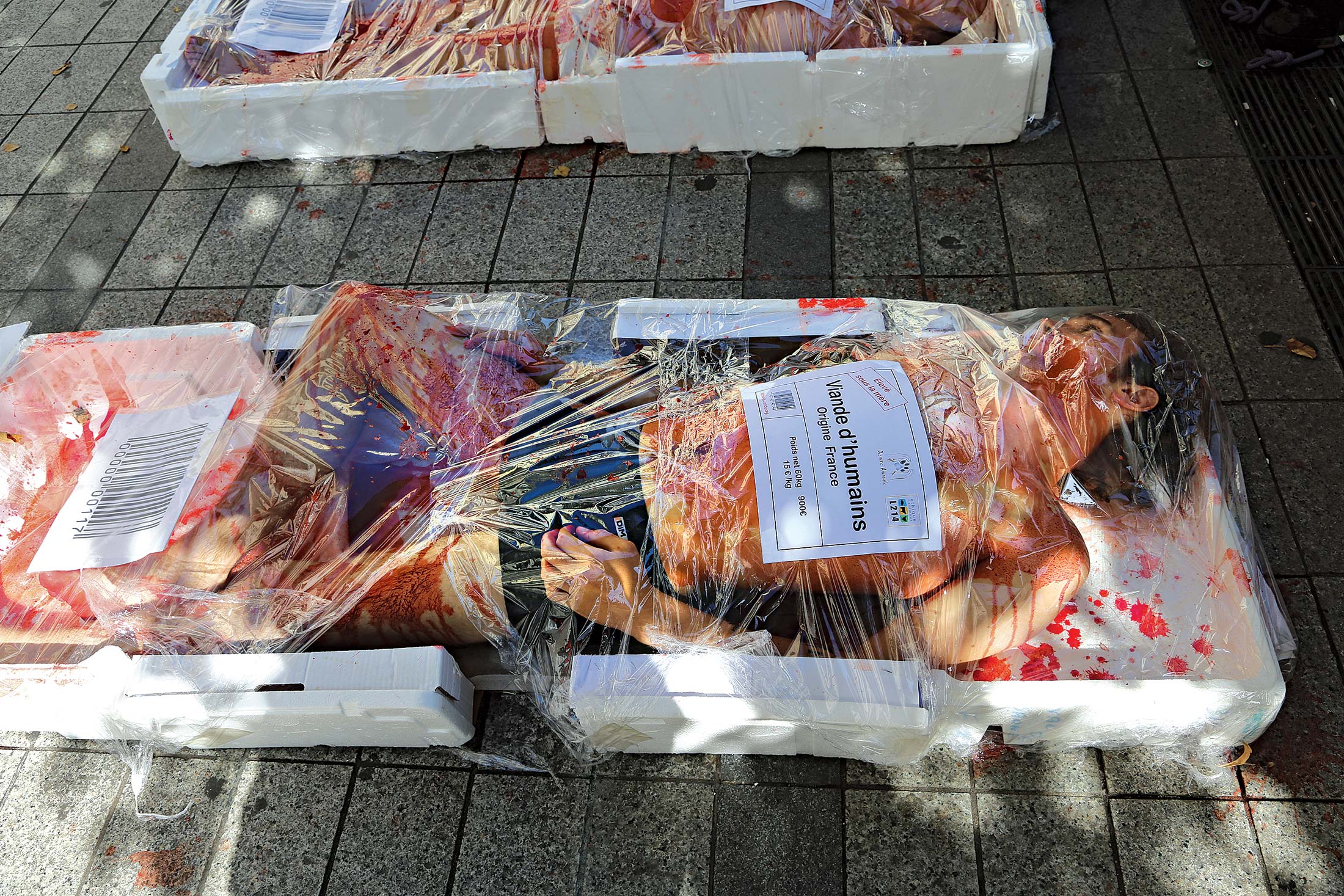 France has long been known for its foie gras and horse-meat steaks. These days, it's also the epicenter of a surprisingly effective animal-rights campaign. Armed with grisly undercover videos shot in slaughterhouses, a group of vegan activists called L214—the name refers to the animal-welfare section of France's civil code—has used social media to spur public outrage. That's prompted a government crackdown on meat producers. L214 co-founder Brigitte Gothière says, "We've shattered the image of meat."
In footage shared widely online, animals writhe in pain as they bleed to death or are dismembered, in violation of rules requiring that animals be rendered unconscious before slaughter. One of the facilities shown in the videos was certified as "organic." Authorities ordered the closure of three slaughterhouses featured in the videos; they were later allowed to reopen under strict supervision. Parliament has appointed a special committee to investigate.
The Agriculture Ministry, traditionally a champion of producers' interests, ordered an emergency inspection of every abattoir in the country. It's also introduced legislation, now progressing through Parliament, to impose criminal penalties on owners and employees of facilities that mistreat animals as well as whistle-blower protections for workers. Agriculture Minister Stéphane Le Foll in March cited L214's "horrible images" in announcing those measures.
France's meat producers haven't disputed the accuracy of the videos. Dominique Langlois, president of industry lobby group Interbev, calls them "shocking and unacceptable." His group supports the government's plan to criminalize animal mistreatment and protect whistle-blowers. The L214 videos don't reflect conditions at most French slaughterhouses, he says, but "there are some dysfunctions to correct."
L214's earlier campaigns, which involved funeral processions for animals and performance art displays, had little effect. "We weren't always taken seriously," says Gothière, a former teacher who founded L214 in 2008 with her partner, Sébastien Arsac. But since the video campaign began late last year, the group's modest offices in northeastern Paris have been flooded with volunteers and donations. Staff has doubled, to 20 people. Gothière says slaughterhouse and poultry-farm workers are now coming forward to furnish material for still more videos, including two released on June 29 showing workers butchering still-conscious horses and other animals at abattoirs in the Alps and in southern France.
France's history of animal-protection activism goes back at least to an 1850 law banning cruel treatment of pets. But the French traditionally haven't shown much concern for the welfare of the animals they eat. The country accounts for about two-thirds of global consumption of foie gras, a target of bans in Europe and in the U.S., because it is made by force-feeding birds to enlarge their livers.
L214 has been clever to take aim at French consumers' belief that their country shuns the factory farming techniques used in the U.S. and elsewhere, says Elizabeth Cherry, a sociologist at Manhattanville College in Purchase, N.Y., who's studied the French animal-rights movement. L214's videos "are new to the French consciousness," she says.
It's not clear that L214's campaign will advance its ultimate goal: persuading people to become vegans. The current crackdown could have the reverse effect, ultimately encouraging meat consumption by reassuring the public that it's being produced humanely. Gothière, who stopped eating meat in 1993, says that even if most French aren't ready to give up their steak frites, the L214 campaign is helping her countrymen "take steps in a good direction." She adds: "We've pushed them out of their comfort zone."
The bottom line: A vegan activist group's social media campaign is spurring France to introduce legislation criminalizing animal mistreatment.
Before it's here, it's on the Bloomberg Terminal.
LEARN MORE