Why Drug Companies Want to Sell Vaccines to Pregnant Women
by and
Researchers have studied maternal inoculations for decades

The FDA is working to overcome perceptions it's not supportive
Vaccine makers are testing a new boundary: expectant mothers.
Pregnant women have until recently been off limits, even though researchers long ago saw potential in maternal inoculations that could save lives. "It took me awhile to figure out what the problem was," says Carol Baker of Baylor College of Medicine, who has studied a bacteria called group B streptococcus that can cause meningitis in infants. "The problem was the word 'pregnancy."'
It's not any more. Companies including GlaxoSmithKline Plc, Novavax Inc. and Pfizer Inc. have concluded that baby-protecting vaccines for expectant mothers could be big business. They're working on inoculations against group B strep and respiratory syncytial virus, which infects newborns' lungs and breathing passages. They're serious enough that boosters could become a routine part of pregnancy. Moncef Slaoui, the retiring chairman of Glaxo's vaccines division, has said the market could ultimately be as big as the pediatric one.
The industry mindset appeared to change after the 2009 swine flu pandemic, when public-health authorities urged widespread immunization of pregnant women, and during later whooping-cough outbreaks, which saw upticks in expectant mothers getting tetanus-diphteria-pertussis shots.
Sea Change
The efforts paid off, controlling the infections' spread, says Anne Schuchat, principal deputy director of the Centers for Disease Control and Prevention. "We really had a sea change in the U.S. in terms of pregnant women getting the flu vaccine."
Pharmaceutical companies say a number of factors play into the surge in development of inoculations for expectant mothers. They've "come together recently to make maternal immunization a viable focus," says Ripley Ballou, head of Glaxo's Rockville R&D Center. "The primary driver has been new and growing evidence of unmet medical need."
While the U.S. Food and Drug Administration has never approved a vaccine specifically for safeguarding babies before birth, the agency is working to overcome perceptions regulators aren't supportive of manufacturers working on such inoculations. "We are open to discussing alternative trial designs and alternative endpoints," says Marion Gruber, director of the Office of Vaccines Research and Review.
1960s' Tragedy
The shots can work because a pregnant woman is able to pass antibodies on to the fetus, offering newborns protection before they're eligible to start taking pediatric vaccines.
Maternal vaccines for respiratory syncytial virus have been discussed for decades, says Ruth Karron, director of the Center for Immunization Research at Johns Hopkins University Bloomberg School of Public Health. (The school is named for Michael Bloomberg, owner of Bloomberg LP, of which Bloomberg News is a unit.) "The companies had some concerns about the use of maternal vaccines in a litigious society. What do we do if a parent makes claims around issues in the infants that they think are related to maternal immunization?"  
Karron says a tragedy in the 60s called a halt to work on respiratory syncytial virus. The National Institutes of Health developed a vaccine for young children that not only failed to protect them but made them more susceptible to the disease, she says, and two children died. "For a long time after that happened, there was no work on RSV vaccines. It was just completely set aside."
For the group B strep vaccine, there's a big testing hurdle. The burden is relatively low in the U.S.; the bacteria can live in the birth canal and infect a baby as it's delivered, but women in the U.S. are often screened for it and administered antibiotics if they're at risk. In poor parts of the world, such sub-Saharan Africa, the infection is much more common.
Several companies have run trials of shots for expectant mothers in African countries, including Novartis Vaccines, whose assets are now part of GlaxoSmithKline. The FDA's Gruber says the agency will accept data from such studies, though manufacturers will have to show the results would apply in the U.S.
That might not be easy. "Look at the infrastructure of healthcare in sub-Saharan Africa," says Laura Riley, vice chair of obstetrics at Massachusetts General Hospital. "Many of them still don't deliver in a hospital. You can't just go vaccinating people and not know the outcome."
It could be years before maternal vaccines hit the market. "The FDA is extremely cautious," Glaxo's Ballou says. "It is a very slow, methodical process."
But data from Novavax's trial of its RSV vaccine in pregnant women could be available as early as 2018. "People were looking at us with interest in the topic six years ago," says Gregory Glenn, president of R&D at the company. "Today there's a huge amount of affirmation, support and optimism."
Watch Next: The High Cost of Prescription Medicine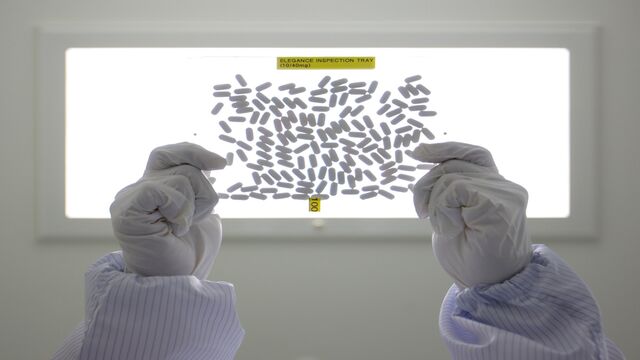 Before it's here, it's on the Bloomberg Terminal.
LEARN MORE