Five Things You Need to Know to Start Your Day
Get caught up on what's moving markets.
by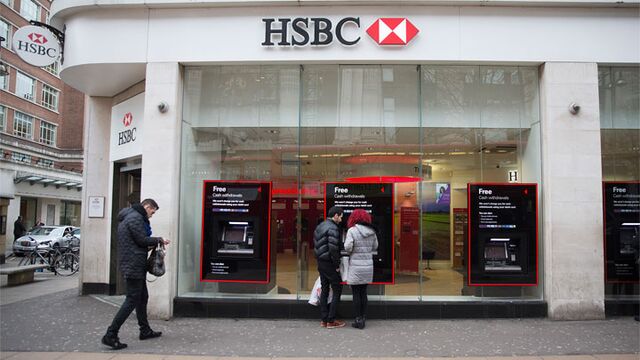 Want to receive this post in your inbox every morning? Sign up here.
Fed releases stress test results, the euro area finds some inflation, and U.K. politics are in a mess. Here are some of the things that people in markets are talking about today.
Stress test results
JPMorgan Chase & Co., Citigroup Inc., Bank of America Corp. and 27 other firms with major U.S. operations passed the Federal Reserve's stress tests, allowing those banks to boost shareholder payouts. Morgan Stanley got conditional approval, while the U.S. units of Deutsche Bank AG and Banco Santander SA failed. Shares of the banks that passed the test are higher in pre-market trading, with Morgan Stanley flat while Deutsche Bank and Santander are lower in European trading.
Euro area finds a little inflation
Inflation in the euro area unexpectedly returned in May, with consumer prices rising 0.1 percent from a year earlier, according to European Union's statistics office. This bump in prices is not likely to change the ECB's course as President Mario Draghi has already warned that the Brexit referendum result may lead to output dropping 0.5 percent below previous projections over the next 3 years. Investors are more likely to be keeping an eye on the Bank of England today, where Governor Mark Carney is due to give a speech at 11:00 a.m. ET, in an effort to reassure markets following the post-Brexit turmoil.
More Brexit political fallout
U.K. parliamentary politics are not having a good week. The opposition leader, Jeremy Corbyn, is clinging onto power, despite a vote by his own MPs that overwhelming called on him to leave and the Prime Minister imploring him to go in the House of Commons yesterday. It has been a lively morning in the race for the Prime Minister's job, with Michael Gove, who lead the 'leave' campaign with Boris Johnson, declaring that he is going to run against Johnson for the leadership. U.K. Home Secretary Theresa May also launched her campaign for the position this morning. In a Bloomberg poll, more than a third of U.S. voters see the U.K.'s decision to leave the European Union as damaging to the American economy.
Markets rise
Markets are rising again today, but well below the pace of recent sessions. Overnight, the MSCI Asia Pacific Index advanced 0.8 percent with Japan's Topix Index erasing an earlier rally to finish 0.2 percent lower. In Europe, the Stoxx 600 Index was 0.1 percent higher at 6:15 a.m. while London's FTSE 100 was up 0.4 percent, consolidating its post-Brexit recovery. S&P 500 futures had advanced 0.1 percent. 
Commodity quarter
It is the last day of the quarter, and it turned out to be a great one for commodities. The Bloomberg Commodity Index entered a bull market this month and is having its best three months since 2010. Crude, which has surged 29 percent in the quarter is paring some of those gains this morning, with a barrel of West Texas Intermediate at $49.24 at 6:20 a.m. 
What we've been reading 
This is what's caught our eye over the last 24 hours.
Before it's here, it's on the Bloomberg Terminal.
LEARN MORE