Stress Test Shows U.S. Banks Are Well Capitalized, Cohen Says
by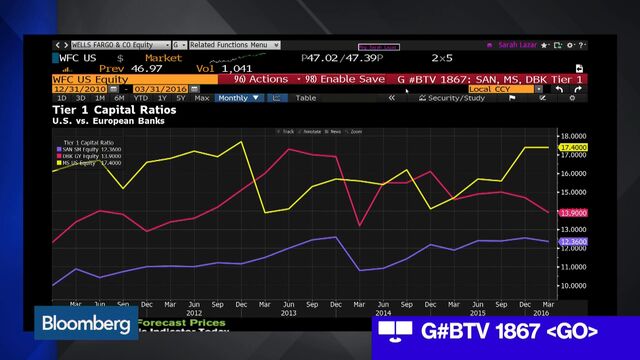 The results of this year's stress test show how well capitalized the U.S. banking system is, said Sullivan & Cromwell LLP's Rodgin Cohen.
"The tests were very positive for the banks," Cohen, the law firm's senior chairman, said Thursday in an interview on Bloomberg Television. "The U.S. banks, in part, and maybe in large part because of the stress tests, have clearly built up their capital positions."
The Federal Reserve cleared 31 U.S. banks to boost shareholder payments in its annual review, which is designed to prevent a repeat of the 2008 financial crisis and the taxpayer-funded bailouts that followed. The U.S. subsidiaries of two foreign lenders, Deutsche Bank AG and Banco Santander SA, were the only firms to fail, while Morgan Stanley received a conditional approval to increase its dividend.
Before it's here, it's on the Bloomberg Terminal.
LEARN MORE