business
Congo's Katumbi Says Kabila Should Commit to Leaving Office
By
Presidential contender says court convictions are political

Leader risks pushing nation into deeper crisis, Katumbi says
Democratic Republic of Congo opposition leader and presidential aspirant Moise Katumbi dismissed convictions on charges of recruiting mercenaries and carrying out an illegal property transaction and criticized President Joseph Kabila for not publicly committing to leave office.
Kabila "should have assured the people of his intention to leave power," Katumbi said on Thursday in an e-mailed statement, referring to a public address given by the head of state on Wednesday. "This speech and this missed opportunity risks pushing our country into a deeper crisis."
It's the first time Katumbi has spoken publicly since leaving Congo to receive medical treatment on May 20. The former governor of the copper-rich Katanga province is the main challenger to Kabila, who is due to step down at the end of the year but has yet to say whether he will.
Kabila has ruled Congo, Africa's biggest copper producer and the world's largest source of cobalt, since 2001. The 45-year-old leader won elections in 2006 and 2011 and is barred from running again by the constitution. Leaders in neighboring countries such as Rwanda and the Republic of Congo have changed their constitutions to allow their leaders to remain in office.
The government dismissed Katumbi's comment. It was a "pathetic attempt to divert attention and distract public opinion from the subject of his own multiple legal troubles," government spokesperson Lambert Mende said Friday in an e-mailed statement.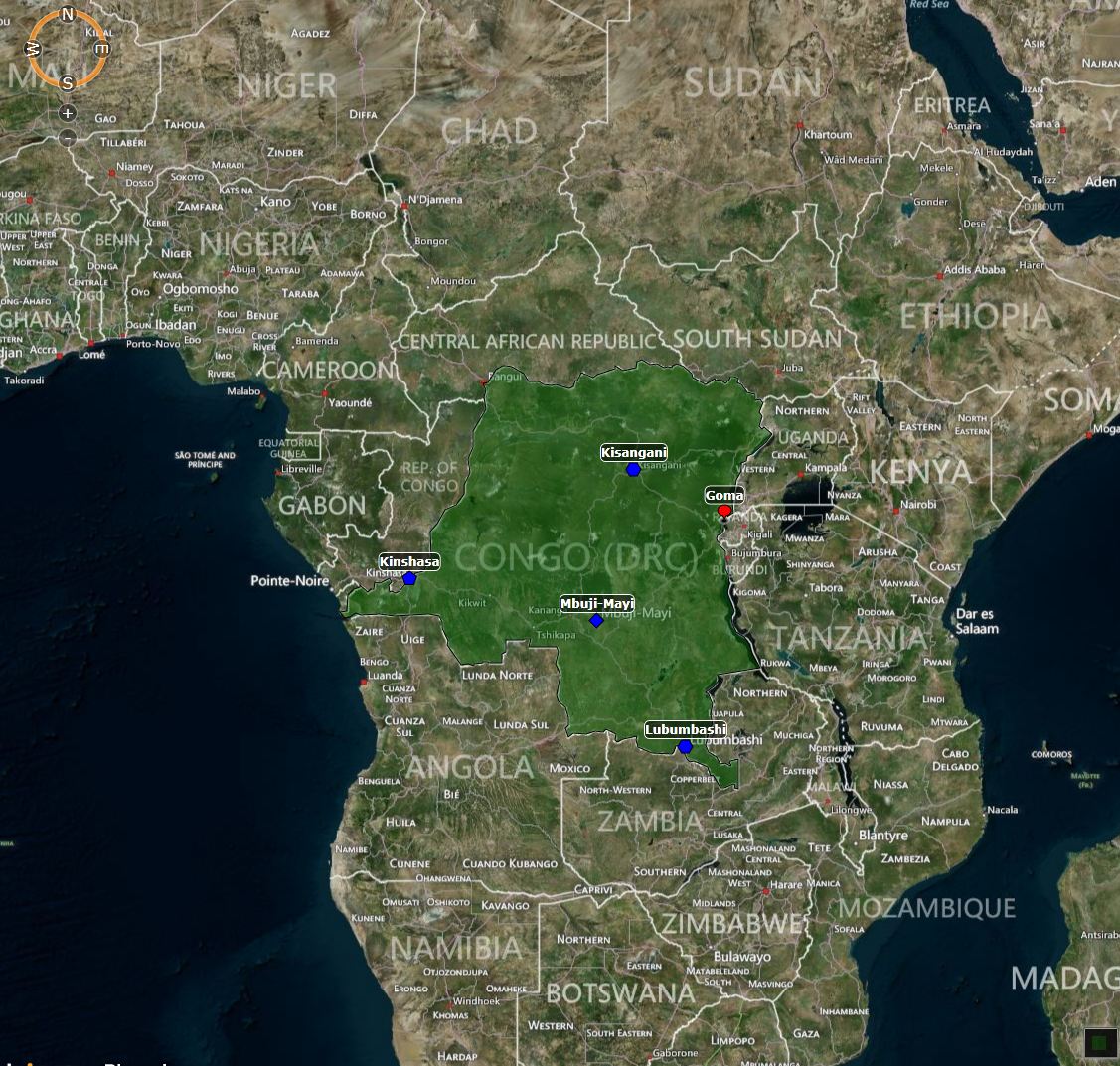 Delays in the preparation of elections scheduled for November mean the vote may be delayed and a May ruling by Congo's Constitutional Court allows Kabila to remain in office if the polls are postponed.
Katumbi, 51, was granted special permission to leave the country for medical treatment despite an ongoing court process against him. Katumbi says the charges that he recruited mercenaries are politically motivated. The U.S. government has said the allegations are false.
While he was out of the country, Katumbi was separately sentenced in absentia on June 23 to three years in prison for an allegedly illegal property transaction. Speaking about the convictions for the first time, he said they were intended to block his candidacy for the presidency and damage his reputation.
"All pieces of the conviction were invented," Katumbi said.
(
Updates with government comment in fifth paragraph.
)
Before it's here, it's on the Bloomberg Terminal.
LEARN MORE