Barclays CEO Staley Says Brexit Slump Caused by Profit Fears
by
Bank doesn't need more capital after vote to leave EU

Dollar, euro earnings will support bank amid U.K. slowdown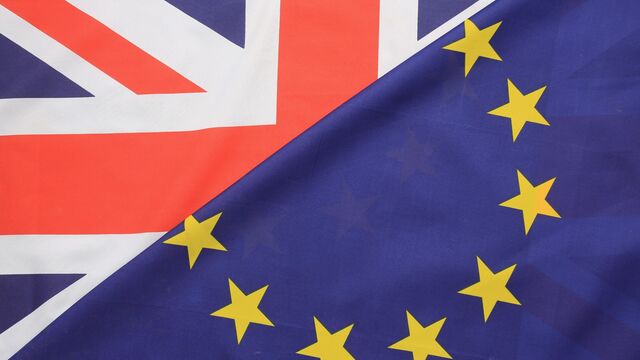 Barclays Plc Chief Executive Officer Jes Staley said concern about earnings, rather than capital or liquidity, has caused the "significant" dip in the bank's share price since the U.K. voted to leave the European Union.
The bank may be hurt by an economic slowdown in the U.K. that's much more likely than it was a week ago, Staley said in a Bloomberg Television interview with Erik Schatzker on Thursday. Still, the company isn't changing the strategy of selling down its stake in its Africa unit, and agreed-upon sales of non-core assets will go through regardless of the Brexit vote, he said.
"We got no sense of concern about our capital nor liquidity, and properly so, but there is a concern about our earnings," Staley said. The share price decline "is being driven by concern about the U.K. economy going forward and concern about our investment bank, if in fact there is a challenge between EU and London as a financial center."
Barclays shares have plunged 26 percent since last week's vote to leave the EU. A number of analysts have downgraded the bank's shares and cut its earnings estimates as investors remain uncertain about the fallout from Brexit. One of the financial industry's main concerns is whether it will be allowed to continue doing business across the EU from Britain, known as passporting.
Impending Slowdown
Staley said the bank's systems held up during the post-vote volatility, when its trading desks processed three times as many currency orders in the early hours of Friday morning as they usually do in a day. The lender was also able to roll over its short-term financing contracts with no concerns about its liquidity, he said.
The CEO described convening his executive committee four times a day in the past week and was in constant contact with British and U.S. regulators. While the financial industry is strong enough to serve as a stabilizing influence on the economy, a contrast to the problems it caused in the 2008 crisis, banks can't avoid the slowdown, he said.
Watch: Barclays CEO Staley on Brexit, BOE, U.K. Economy (Full)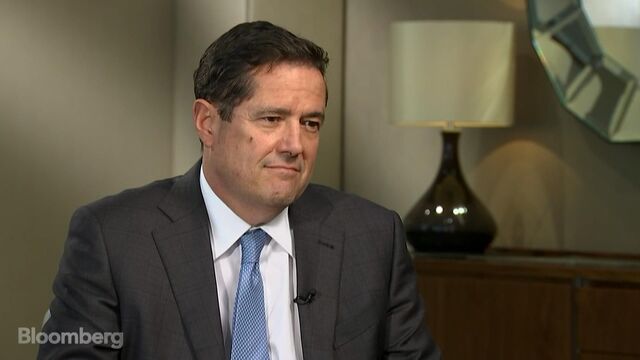 "There will be a lot of political uncertainty, and generally political uncertainty leads to economic uncertainty and a slowdown in investing," Staley said. "People put off decisions from major corporations to individuals wanting to buy an apartment."
While the bank's growth in the U.K. may stall, Staley said he expected a "pop" in earnings from units that operate in other currencies that appreciated against the pound. About 60 percent of the investment bank's revenue comes from U.S. and 50 percent of credit-card revenue generated in Germany and U.S., he said.
Stock Slump
Dealing with the fallout from Brexit is just the latest challenge for Staley, recruited seven months ago to revamp the ailing British lender. He also has to improve returns at the investment bank, which some investors and analysts have suggested he spin off, sell down Barclays's majority stake in its African business, separate the securities unit and the consumer bank, and dispose of more than 50 billion pounds ($66 billion) of unwanted or toxic assets from its bad bank.
"We cannot let this referendum vote change the strategy," Staley said. "I'm not sure we can push faster or harder than we are now," he said, adding that the firm is on track to "reduce our headcount by tens and tens of thousands of people over the course of this year."
Still, the shares have slumped 49 percent since he started Dec. 1, partly driven by the surprise decision to cut the dividend in half for the next two years. Staley said the reduction in the payout gives the bank more flexibility to dispose of non-core assets, even in a post-Brexit recession.
"We don't sleep with our stock price at this level," the CEO said. Barclays trades "at a significant discount to book value, and it was not helped on Friday or Monday, and we need to correct that."
Before it's here, it's on the Bloomberg Terminal.
LEARN MORE