U.S. Stocks Rally as Anxiety Diminishes Over U.K. Brexit Impact
by and
Worry over fallout effects on global growth continue to calm

S&P 500 has wiped out more than half of post-vote losses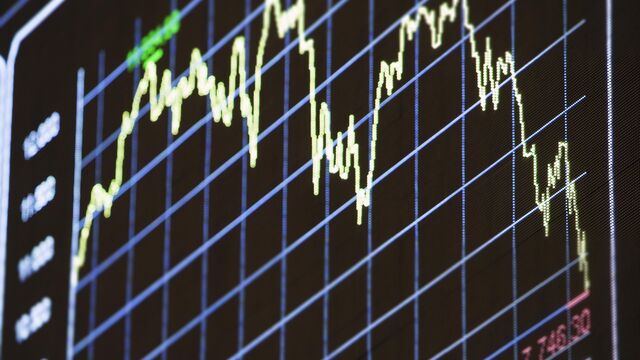 U.S. stocks advanced amid a global rally, with the S&P 500 Index posting its strongest two-day climb in four months, as tension eased over the impact of a U.K. exit from the European Union.
Fears that Britain's EU withdrawal will further stymie global growth continued to ebb, soothed by speculation policy makers will counter the effects. Energy shares capped their best two days since March as crude jumped. A Goldman Sachs Group Inc. basket of the most shorted shares in the Russell 3000 Index saw its biggest surge since 2009, while the Dow Jones Industrial Average stretched its rebound to more than 550 points since Monday's close. 
The S&P 500 rose 1.7 percent to 2,070.77 at 4 p.m. in New York, bringing its two-day climb to 3.5 percent. The gauge erased its loss for the year after last week wiping out a 2016 advance of as much as 3.7 percent. The Dow jumped 284.96 points, or 1.6 percent, to 17,694.68. The Nasdaq Composite Index increased 1.9 percent. About 8 billion shares traded hands on U.S. exchanges, 11 percent above the three-month average.
"I don't think it's shocking that cooler heads are prevailing temporarily," said Daniel Kern, chief investment officer of Boston-based TFC Financial Management, which oversees $850 million. "The markets are discounting that there's very little chance of the Fed raising rates this year. In the last 36 hours, there's been some discussion about the possibility that the British back away from Brexit. We're definitely in the speculation phase of this process."
With Britain in limbo as EU leaders gathered in Brussels to discuss the nation's withdrawal from the bloc, traders have pushed back bets on Federal Reserve interest-rate increases, indicating higher borrowing costs are unlikely before 2018. Meanwhile, a majority of economists surveyed by Bloomberg predict that the Bank of England will add more stimulus, including cutting rates in the third quarter.

Equities recovered for a second session after two days of heavy selling sparked by the Brexit decision last week wiped $3.6 trillion from global equities. The S&P 500 had tumbled 5.3 percent to briefly erase its 2016 advance, and has since cut its post-vote drop by more than half. The CBOE Volatility Index slid for a third day, the longest in two weeks. The measure of market turbulence known as the VIX dropped 11 percent Wednesday to 16.64, the lowest since June 9.
"Today was just a reaction to an overreaction and a bounce back from depressed levels that weren't justified by economic realities," said John Carey, a Boston-based fund manager at Pioneer Investment Management Inc., which oversees about $230 billion. "The outlook though is still murky because the exit will take a couple years, and there may be some repercussions that we aren't prepared for. We aren't over the hump or out of the woods quite yet."
Investors are looking to policy makers for support as they await Britain's plan for its extrication from the EU. While European Central Bank President Mario Draghi called for global policy alignment, South Korea announced a fiscal stimulus package on Tuesday and Bank of Japan Chief Haruhiko Kuroda said Wednesday that more funds can be injected into the market should they be needed.
The turmoil spurred by the U.K. vote interrupted the S&P 500's march toward an all-time high this month, a move stoked by optimism that a mixture of low rates and moderate growth would bolster rising stock prices. The benchmark came within 1 percent of a record on June 8 and again last Thursday, on the day of the referendum as investors wagered Britain would remain in the EU. The gauge is now on track for its first monthly decline since February, down 1.3 percent.
Quarterly Climb
Trimmed by Wednesday's rally, the main U.S. equity index's Brexit losses aren't spoiling a third straight quarterly advance, with the S&P 500 currently up 0.5 percent for the three months. Energy producers remain the strongest performers during the period, on pace for the biggest gain in two years. Raw-materials fell out of second place following the U.K. vote after the group's steepest two-day slide since September 2011.
"The U.S. is continuing to do well, and that's also cushioning the reaction to Brexit," said Brad McMillan, chief investment officer of Commonwealth Financial Network in Waltham, Massachusetts, which oversees $100 billion. "It's looking increasingly likely that the worst-case scenario, which is what markets initially reacted to, is not the most likely case. The initial reaction was overdone and what that did was set the groundwork for a more organized and thoughtful reaction later on."
While it's still too early to detect any impact from Brexit in U.S. economic data, a report today showed consumer purchases moderated last month after the biggest advance since August 2009, as American households realigned outlays with slower income growth. A separate measure showed pending home sales fell more than projected in May, a sign demand cooled after a robust start to the busiest selling season of the year.
In Wednesday's trading, energy companies were near the top of the S&P 500's 10 main industries for a second day, as West Texas Intermediate crude futures rose 4.2 percent after government data showed oil inventories dropped for a sixth week. Banks extended their recovery, and health-care shares were among the strongest performers as drug stocks continued to rebound. Utilities lagged again, rising 0.3 percent.
Citigroup Inc. led banks higher for two straight days, soaring 9.5 percent to recover much of its 13 percent tumble in the prior two sessions. Bank of America Corp. and JPMorgan Chase & Co. advanced more than 2.8 percent Wednesday. Lenders in the benchmark are up 6 percent since Monday's close.
Airlines Jump
Airline stocks shrugged off rising oil prices and a terrorist attack at Istanbul's main international airport that killed 41 people, with a Bloomberg index of U.S. carriers seeing its strongest back-to-back climb since November 2014. Southwest Airlines Co. and Delta Air Lines Inc. added at least 3.9 percent, while United Continental Holdings Inc. rose 4.2 percent to bring its two-day increase to 7.5 percent.
Merck & Co. and Pfizer Inc. rose more than 1.7 percent to help power the climb in health-care, while Eli Lilly & Co. jumped 4 percent, its biggest gain in five months. Biogen Inc. added 4.6 percent, the most since April, and the Nasdaq Biotechnology Index advanced 2.2 percent after gaining 3.8 percent yesterday.
A turnaround in S&P 500 biotechs this quarter has helped push the health-care group to the second-best gain among the index's 10 main industries, after trailing the pack with a 5.9 percent slide in the first quarter. Pfizer and Bristol-Myers Squibb Co. have risen more than 14 percent in the period to provide the most lift, along with Johnson & Johnson's 10 percent increase.
General Electric Co. contributed the strongest boost to the benchmark's industrial group, rising 2 percent. The company won approval to drop its designation as a too-big-to-fail financial institution, capping a transformation that has included the sale of almost all of its lending business. Boeing Co. rose 2.5 percent and airlines also helped lift industrials, while the Dow Jones Transportation Average gained 2.2 percent.
Microsoft, Oracle
Technology companies climbed 1.7 percent, with Microsoft Corp. increasing 2.2 percent for its first back-to-back gains in almost a month. Oracle Corp. added 3.6 percent, the most in three months, with the company selling $14 billion of bonds in what would be the year's third-largest deal. JPMorgan Chase & Co. also upgraded Oracle's shares to neutral from the equivalent of sell. Facebook Inc. and Cisco Systems Inc. rose at least 1.3 percent.
Among shares moving on corporate news, Alcoa Inc. lost 2.5 percent, after saying the aluminum smelting business it's spinning off will take on $1 billion in new debt to help reduce the burden on the remaining company as it battles to maintain credit ratings. The stock fell as much as 3.4 percent.
Southwestern Energy Co. sank 6.2 percent after the oil and gas explorer said it would sell shares to reduce debt.
Before it's here, it's on the Bloomberg Terminal.
LEARN MORE