Stress Test a Big Postive for Banks, Portales's Peabody Says
by
CLSA's Mayo says banks will be able to up dividends, buybacks

Fed scheduled to release CCAR results at 4:30 p.m. in New York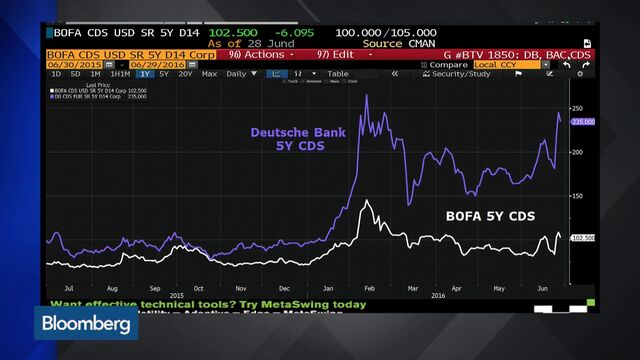 The Federal Reserve's stress tests will be a "big positive" for U.S. banks, which will all be given the ability to return capital to shareholders when results are released on Wednesday, according to Charles Peabody, an analyst at Portales Partners.
U.S. banks will probably pursue dividend increases of "mid to high single digits" after the Fed releases results from its Comprehensive Capital Analysis & Review, or CCAR, Peabody said Wednesday in an interview on Bloomberg Television. He estimated large U.S. banks would announce payout ratios of 50 percent of earnings while those of their regional counterparts would be about 70 percent.
"We're looking at capital increases at U.S. banks to increase by about one-fifth year-over-year," Mike Mayo, a bank analyst at CLSA Ltd., said in a separate interview with Bloomberg Radio. "You'll see that banks will be allowed to increase their dividends, increase their stock buybacks."
The Fed is scheduled to release its CCAR results at 4:30 p.m. New York time. The test has become one of the most important annual events for the largest banks, determining whether they can return capital to shareholders. Firms must demonstrate that they can weather a crisis and stay above minimum capital ratios even as their equity is reduced by losses and by planned dividends and buybacks.
The KBW Bank Index rose 0.9 percent to 62.69 at 10:03 a.m. in New York. The 24-company index has declined 14 percent this year.
Before it's here, it's on the Bloomberg Terminal.
LEARN MORE