Post-Brexit Safe Stock Binge Tests Limits of Defensive Valuation
By
Latest selloff has buoyed utilities to all-time high

Stocks, ETFs attracting investment despite high valuations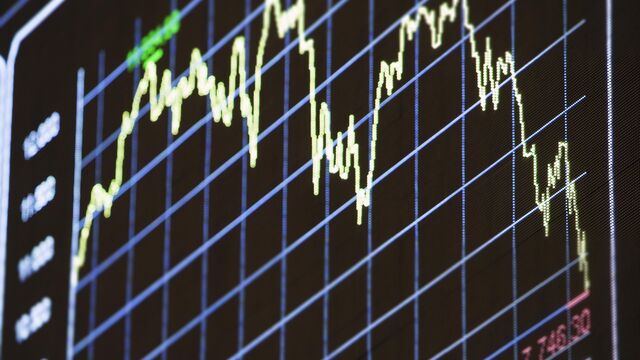 In a move that shocked nobody, the post-Brexit downdraft unleashed a rush into defensive stocks. What's surprising is how much U.S. investors are willing to pay for safety.
As the S&P 500 Index slumped 5.3 percent in two days following the vote, investors gorged on utilities, telecom, consumer-staples, dividend payers and low-volatility funds, sending prices and valuations to all-time highs. At price-earnings ratios of 22 for consumer-staples and 19.2 for utilities, both groups are more expensive than the benchmark and at least 20 percent above their five-year averages. Shares of consumer-staples stocks rose 0.6 percent at 9:37 a.m. in New York, while utilities stocks climbed 0.5 percent.

While more expensive pickings exist -- say, beleaguered energy companies or some of the tech darlings -- it's rare to see defensive stocks so close behind. Take American Water Works Co. Inc., which set an all-time high Tuesday and is trading at a multiple of 31 times earnings. Or Monster Beverage Corp., which hit a record last week and is trading at 49 times earnings.
Playing defense cushioned the blow as U.S. equities saw more value erased over two days than anytime since August, with utilities even managing to eke out gains on Friday and Monday. At the same time, the latest embrace of havens is worsening a valuation anomaly that has prevailed in the U.S. for three years, where typically stodgy stocks fetch some of the highest prices in the market.
"You'll get these episodes in time that valuations are less critical and current returns are more important," said Ernie Cecilia, chief investment officer at Bryn Mawr Trust Co., which oversees $8.5 billion in Bryn Mawr, Pennsylvania. "I don't think it's a knee-jerk trade. It's been going on for some time and now it's exacerbated because it's a safe-haven trade."
Defensive stocks have been the market's only winner as the S&P 500 slumped 3.1 percent over the last 12 months. Utilities have surged almost 23 percent, while telecom shares have jumped 14 percent and consumer-staples are up 9.8 percent. The leadership speaks as much to persistent uncertainty about global growth prospects as it does the latest Brexit-induced concerns, Cecilia said.
Meanwhile, interest rates have plummeted quickly -- the yield on U.S. 10-year notes fell to a nearly four-year low on Monday -- which has made safe-haven equities relatively more attractive, said David Joy, the Boston-based chief market strategist at Ameriprise Financial Inc., which oversees $776 billion. "What had looked like overvalued sectors all of a sudden don't look as overvalued anymore, at least relative to the alternative in the fixed income market."
Given the "complete surprise" of Brexit and the knock-on implications for growth in the U.K. and more broadly, Joy said it's "not imprudent" for investors to brace for further weakness, even if they have to pay up to do so. "It's appropriate to have taken a more cautious turn in the wake of this vote and some of these defensive plays are not necessarily a bad place to be. I didn't like them before Thursday so much, but now I have less of a problem."
For Joy and Cecilia, dividend-payers have been the preferred haven in the equity market -- and they're not alone. Exchange-traded funds that track various dividend strategies have seen a surge in volume, with several hitting all-time highs in the past week. Not surprisingly, valuations for these groups have also spiked.
Prior to the recent selloff, portfolio managers at BlackRock Inc. cautioned that consumer-staples stocks would be vulnerable to a rate hike, while the group's valuation had become extended and some of its tailwinds from input costs were fading. Of course, now the implied probability of a rate cut this year is actually higher than odds for an increase, according to Fed funds futures tracked by Bloomberg.
While many options traders had hedged against Brexit, other investors have had to play catch-up. If history's any indication, it make sense to pay higher prices to brace for more convulsions, according to Charlie Bilello, director of research at New York-based Pension Partners LLC, who studied what signals can be gleaned about subsequent volatility when investors are favoring safe haven stocks.
"The odds of something bad happening increase when utilities are leading the market," he said. "In the past, there's been real equity-market stress when you've had this type of sustained leadership in defensive areas."
While the "smart money" already was positioned for such volatility, those diving in now may find some short-term refuge until earnings accelerate in the second half of the year, as analysts are forecasting, Bilello said. That may finally end the S&P 500's defensive leadership, though "if it doesn't, then that's a bigger problem," he said.