One Type of Millennial Mooching That Works for Everyone
Maintaining a family calling plan saves money (and prevents an annoying conversation with a mobile carrier).
By
Upon graduating from college, newly minted grownups face a slew of bills they may or may not be totally prepared to handle: electric, gas, cable, Netflix, and Sallie Mae, for starters. One charge they can often skip is for their cell phones, as many millennials stay on their parents' plans well into adulthood.
A study by the personal finance website NerdWallet found that 49 percent of mobile phone owners with children over the age of 18 keep their kids on their family service plan. Among those families, 53 percent of children pay for at least a portion of the bill, according to the May 2016 study, conducted by Harris Poll on behalf of NerdWallet. The online poll surveyed 1,619 American adults who have children over the age of 18. 

The main reason parents keep their millennial-aged children on their plans is because it helps both parties save money. In April, Consumer Reports found that a Verizon Communications Inc. Simple Plan with one gigabyte of data per phone for one person ran $50, while it cost just $105 for three people. Sprint Corp.'s Unlimited plan had similar pricing: $40 for a comparable plan for one person and $90 for three people. Considering that more than half of millennials are helping their parents pay for the plan, annual savings can be notable by sticking with a family plan. 
The bottom line isn't the only reason parents are willing to shell out for mobile phone costs: Some 14 percent of parents said they allow their child to stay on the plan because their child is unemployed, and an additional 5 percent said the child has poor credit. Then there are the lazy parents. A fifth of those surveyed said they maintained the family plan simply because it's convenient, and 12 percent said they "didn't bother to remove them."
Given that T-Mobile US Inc., Verizon, and AT&T Inc. have all been cited for poor customer service, who could blame them for wanting to avoid that cancellation call? 
Watch Next: Millennials, Don't Worry. You'll Be Able to Retire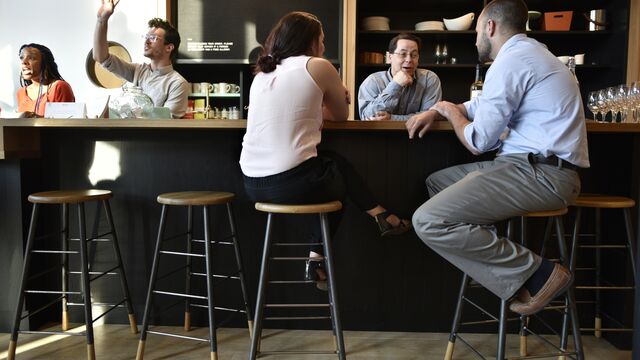 Before it's here, it's on the Bloomberg Terminal.
LEARN MORE