markets
Asean Stocks Extending Rebound After Jakarta Enters Bull Market
By and
Region's equities regain momentum after spring rally faltered

Investors see Southeast Asia relatively protected from U.K.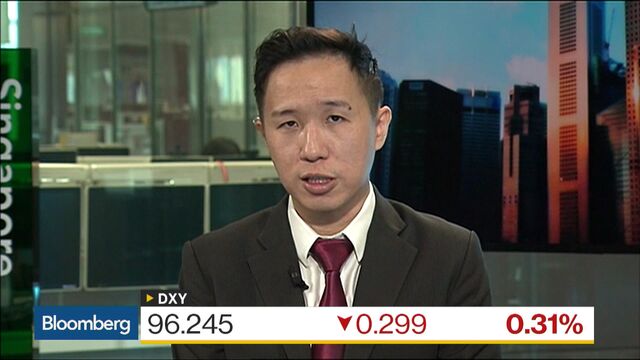 Southeast Asian stocks have been quick to shrug off the post-Brexit blues.
The Jakarta Composite Index added to gains after entering a bull market on Wednesday on the passing of a tax amnesty bill. Equities in the Philippines are at the highest in more than a year on optimism Rodrigo Duterte, who takes office as president at noon local time on Thursday, will speed infrastructure development. Thai stocks are up 18 percent from the year's low and Singaporean equities are headed for the biggest three-day rally since March.
Markets are regaining momentum after concerns about higher U.S. interest rates and slower global growth cut short a rally that sent the MSCI South East Asia Index to an eight-month high in April. Investors are optimistic the region is relatively insulated from Europe and stands to benefit from a more dovish Federal Reserve. The MSCI gauge has recouped all its losses since Britain's vote to leave the European Union, while global stocks are still down 3 percent.
"Investors are running away from Europe and into areas where there is growth," said Mixo Das, a strategist in Singapore at Nomura Holdings Inc. "Indonesia and the Philippines certainly fall into that category. Indonesia's tax amnesty is definitely positive for the economy. In the Philippines, any increase in infrastructure investment by the new government is most welcome."

Nomura now has a more favorable stance on Asean stocks versus Korean and Taiwanese equities, as they're less dependent on demand from Europe and other developed nations, the Japanese brokerage said in a note on Monday.
The JCI rose 0.8 percent as of 9:53 a.m. in Jakarta following a 2 percent jump on Wednesday, as a tax amnesty bill passed Tuesday is forecast to lure more than $40 billion of undeclared money back to Indonesia. The benchmark gauge has climbed more than 20 percent from a low in late September, fitting the definition of a bull market.
The Philippines' measure surged 1.9 percent after a 1.7 percent gain on Wednesday and is heading for the highest close since April 27, 2015. Singapore's benchmark measure was up 1.8 percent, poised for a three-day advance of 4.2 percent. Thailand's SET Index increased 0.6 percent, extending this week's rally to 2.7 percent, and on course for the highest close in 11 months. Vietnamese shares rose 0.8 percent to the highest since July 2015.
"While Brexit is really bad for the U.K. and Europe, Asia is largely insulated," said Raymond Kong, who oversees $2.5 billion as a fund manager at One Asia Investment Partners in Singapore. "I don't think there's a lot of companies from Asia with huge exposure to the U.K. We are looking to buy some Asian equities."
CLSA Chief Equity Strategist Christopher Wood said he's upgraded emerging markets to overweight from neutral in a research note on Monday, citing an increased negative outlook for European equities. Brexit provides an "excuse" for more monetary easing by the G7 central banks including, sooner or later, the Fed, he wrote.
The drop on Friday after the U.K. voted to leave the European Union created buying opportunities, said Jemmy Paul, investment director at PT Sucorinvest Asset Management in Jakarta. "In the medium term things are looking good for the emerging markets."
Before it's here, it's on the Bloomberg Terminal.
LEARN MORE