China Stocks Extend One of the World's Best Post-Brexit Rallies
Bloomberg News
Drugmakers, industrials have driven gains since the U.K. vote

Controls on fund flows help insulate nation's equities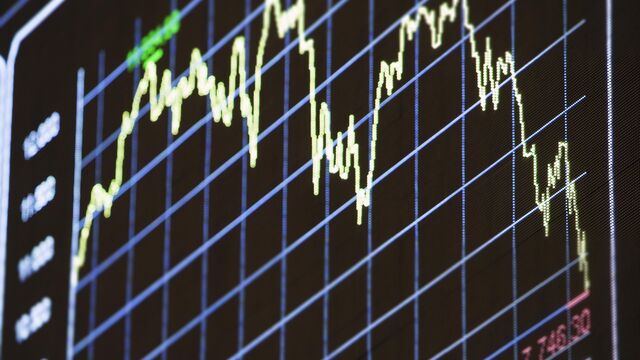 China's stocks rose, extending their advantage as one of the world's best performers since the U.K.'s shock vote to leave the European Union, as the market's dominance by local traders helped insulate the nation's shares from global turmoil.
The Shanghai Composite Index advanced 0.7 percent, taking its rally since the start of Friday to 1.4 percent, the most among 94 benchmark indexes tracked by Bloomberg after the Jakarta Composite Index. Drugmakers, industrial and consumer-staples companies have led gains in Shanghai over the period, with traditional medicine maker Beijing Tongrentang Co. climbing 7.6 percent. The MSCI All-Country World Index has tumbled 4.5 percent during the span.

The gain is some respite for China's battered traders, who've endured a 44 percent plunge by the Shanghai index since last year's peak and MSCI Inc.'s refusal this month to add the nation's shares to benchmark gauges. Local individuals account for about 80 percent of trading, with foreign investors limited by quotas from buying and selling mainland equities.
"China's market is still a semi-closed one that isn't subject to too much in the way of fund outflows," said Wei Wei, an analyst at Huaxi Securities Co. in Shanghai.
The Shanghai Composite closed at 2,931.59. The Hang Seng Index climbed 1.3 percent, with Cheung Kong Property Holdings Ltd. and Bank of East Asia Ltd. rallying at least 3.2 percent. The Hang Seng China Enterprises Index rose 0.4 percent.
Southbound Quota
Mainland buying of Hong Kong shares via an exchange link with Shanghai has accelerated in the past two months, with the total available quota dropping below 25 percent of the aggregate limit of 250 billion yuan ($38 billion).
China restricts the access foreigners have to its stock markets, allowing only those with approved investment quotas to buy or sell yuan-denominated shares. As of the end of May, 273 global investors were granted quotas for $81.1 billion under the qualified foreign institutional investor, or QFII, system, according to the nation's foreign-exchange regulator. That's about 1.3 percent of the nation's market capitalization.
China Shipbuilding Industry Co. advanced 4.1 percent in Shanghai on Wednesday, pacing gains for industrial companies, as it resumed trading for the first time in more than three weeks. The company plans to raise as much as 3.9 billion yuan through a private share sale to its parent and two affiliates to reduce debt, according to an exchange statement. China Railway Group Ltd. and China Railway Construction Corp. climbed at least 6.2 percent.
Economic Data
CK Hutchison Holdings Ltd., which generated 37 percent of its total earnings before interest and taxes from the U.K. last year, rose 1 percent in Hong Kong, while London-based Standard Chartered Plc advanced 1.9 percent.
China will kick off June economic data releases on Friday, starting with the purchasing managers' index. The manufacturing gauge will probably show a reading of 50, the dividing line between expansion and contraction, according to the median of estimates in a Bloomberg survey. That compares with 50.1 in May. Hong Kong's markets will be closed on Friday for a public holiday.
— With assistance by Shidong Zhang
Before it's here, it's on the Bloomberg Terminal.
LEARN MORE