Pound Records First Post-Brexit Gain as Historic Selloff Abates
by and
Dollar gauge drops as investors take stock after EU vote

Sterling gets 'brief reprieve,' TD Bank's McCormick says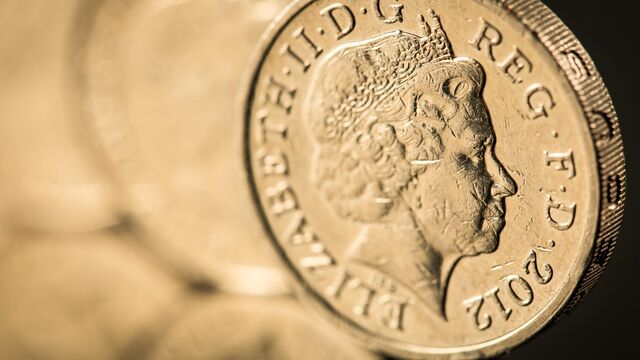 The pound rose for the first time since the U.K.'s vote to leave the European Union, as a recovery in investor appetite for higher-yielding assets seeped through currency markets and sapped demand for the dollar and the yen as havens.
Sterling pared gains after rising as much as 1.5 percent against the dollar. It rose against most of its Group-of-10 counterparts as EU leaders gather in Brussels for a two-day European Council summit to discuss Britain's decision to leave the bloc. U.K. Labour Leader Jeremy Corbyn lost a no-confidence vote. A gauge of the dollar fell for the first time since a global market rout started June 24 as the referendum result came out.

"It is just a brief reprieve for sterling -- a pause rather than a turnaround," Mark McCormick, North American head of foreign-exchange strategy at Toronto-Dominion, said in an e-mail. "Markets got caught wrong-footed on the Brexit vote so price discovery forced big adjustments in European currencies -- those adjustments have taken place, so it's a bit of consolidation."
The pound's rebound follows a record plunge to a three-decade low. The effects of the paralysis spreading through U.K. politics, and what it means for Europe, had prompted investors to sell the pound and euro and seek safety in the dollar and yen in the aftermath of the vote.
The pound rose 0.9 percent to $1.3344 as of 5 p.m. New York time, after touching a more than 30-year low at $1.3121 on Monday. It fell 8.1 percent on Friday and a further 3.3 percent in the next trading session.
The Bloomberg Dollar Spot Index, which tracks the greenback against 10 major peers, fell 0.5 percent. The yen weakened 0.7 percent to 102.75 per dollar.
"There's a bit of a temporary reprieve after days of volatile and adverse market moves," said Viraj Patel, a foreign-exchange strategist at ING Groep NV in London. "Today's EU talks could provide some new news and hence some direction to markets. But risks are skewed toward animosity" given the possibility of a snap general election in the U.K., which would delay the triggering of Article 50, he said.
Any potential delay in activating the exit trigger is "unlikely to sit well with EU leaders" and may "fade any relief rally" on sterling, he said.
Currency forecasters struggled to keep pace with the pound's freefall in the aftermath of the vote. Goldman Sachs Group Inc. and Bank of America Corp. responded with cuts to sterling forecasts.
"We haven't found a floor," said Adrian Helfert, a Durham, North Carolina-based money manager at Amundi Smith Breeden, with $10 billion in assets under management. "Equilibrium is still being sought. This is a change in the economic and fundamental outlook for the country."
Before it's here, it's on the Bloomberg Terminal.
LEARN MORE