Aramco, Sabic One Step Closer to Turning Oil Into Chemicals
By and
Companies agree to study chemicals complex in Saudi Arabia

Kingdom seeking to build manufacturing based on oil, chemicals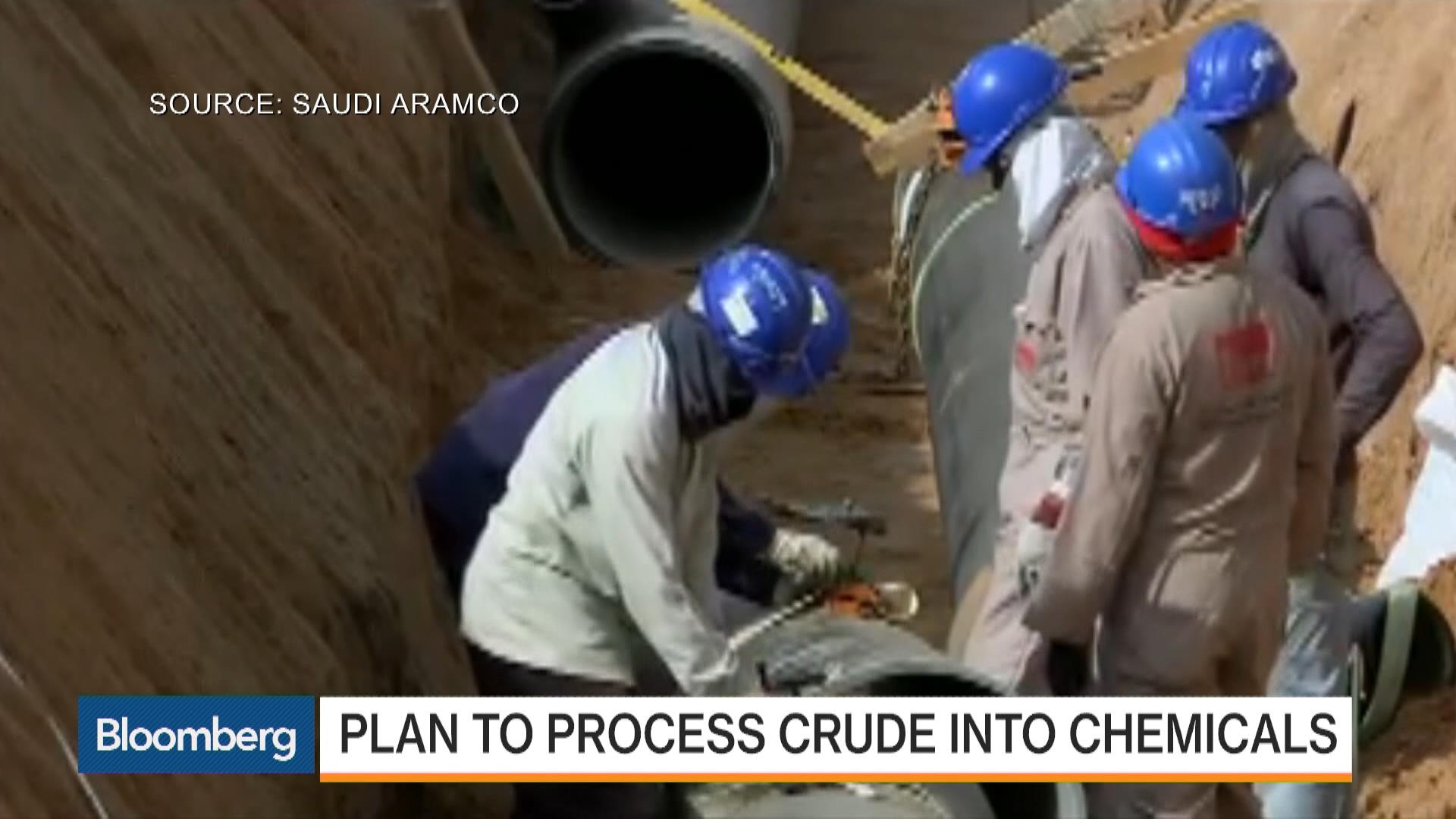 Saudi Arabian Oil Co. and Saudi Basic Industries Corp. are one step closer to building their first plant to process crude directly into chemicals, cutting out a costly intermediate link in the production of plastics.
Aramco and Sabic, as the state-owned companies are known, signed an agreement Tuesday for a feasibility study to build the project in Saudi Arabia, possibly in a joint venture, they said in a statement. The study is due to be completed by early 2017, they said. Oil companies normally refine crude into transportation fuels including gasoline and diesel and leave byproducts such as naphtha to be processed separately into chemicals.
The companies could "substantially" increase Saudi Arabia's production of petrochemicals, while enabling them to boost exports and spur industrial diversification, Aramco Chief Executive Officer Amin Nasser, said in the statement. Aramco and Sabic are also studying "possible" joint investment in shale gas, Sabic CEO Yousef Abdullah Al Benyan said at the signing ceremony.
Largest Exporter
Saudi Arabia, the world's largest oil exporter, is pursuing a plan to modernize its economy by reducing the kingdom's reliance on crude sales. The plan includes selling shares in Aramco and expanding the manufacturing industry, partly by using oil-based chemicals to produce materials like plastics that can go into consumer products.
Saudi Aramco would be partly listed on the nation's stock exchange under the plan outlined earlier this year by Deputy Crown Prince Mohammed Bin Salman, the king's influential son. The prince's strategy calls for both Aramco and Sabic to be owned by the state's Public Investment Fund, which currently holds 70 percent of the chemical company's stock, according to data compiled by Bloomberg. The government owns Saudi Aramco directly.
Saudi Aramco and Sabic, the third-biggest petrochemical maker in the world by sales, want to build the oil-to-chemicals plant in Yanbu on the Red Sea coast, people with knowledge of the plan said in April, asking not to be identified because the project was confidential. Aramco and Sabic had previously been working separately on projects to produce chemicals from oil, they said. Former Saudi Oil Minister Ali al-Naimi had announced in 2013 that the ministry was working with Sabic for an oil-to-chemical refinery in Yanbu.